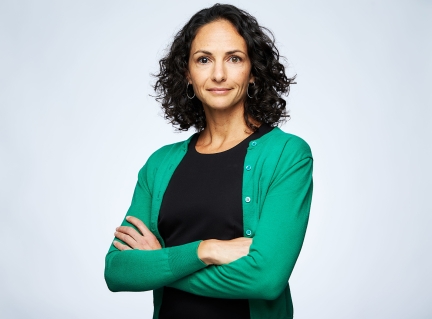 Dr. Garren is Founder and CEO of Working Ocean Strategies—a firm dedicated to advancing social, financial, and ecological sustainability in the oceans space.
Holding a Ph.D. in Marine Biology from Scripps Institution of Oceanography, with a completed postdoctoral fellowship in the Dpt. of Civil and Environmental Engineering at MIT, and >20 years of experience underwater as a PADI certified scuba Divemaster, Melissa Garren brings substantial expertise to the intersection of technology and marine conservation. Melissa's passion for and focus on the application of cutting-edge technologies to marine conservation solutions has remained constant since the earliest days of her scientific career when she completed her undergraduate work in Molecular Biology at Yale University, where her thesis brought novel molecular tools to bear on questions surrounding coral reef conservation.  
In a former role as COO & Chief Scientist at Pelagic Data Systems (PDS) Melissa leveraged her extensive experience and practical knowledge working with local communities and diverse groups of stakeholders around the globe to foster fishery sustainability and healthy nearshore water quality. In addition to awards PDS received in 2018 from the National Geographic Society and SeaWeb, in early 2019 Conscious Company named Melissa to its "35 World-Changing Women in Conscious Business 2019" – aptly placing her in a cohort transforming business, and the planet, for the better. A frequent speaker at international conferences on topics such as combating Illegal, Unreported and Unregulated (IUU) fishing, Melissa is often called on as a technical expert by UN Agencies such as the FAO and national governments. She is also Adjunct Research Faculty at California State University Monterey Bay in the Department of Applied Environmental Science.
In 2019, Dr. Garren joined the Center for the Blue Economy Advisory Council.
See Dr. Garren's Ted Talk: https://www.ted.com/speakers/melissa_garren
Center for the Blue Economy at the Middlebury Institute of International Studies