Next Application Deadline July 1
Thesis/Practicum: Online International Education Management
Our career-oriented coursework, which culminates in a thesis research project or professional practicum, makes our master's program so relevant in today's job market.
Thesis
If you have professional experience in the international education field, you may propose an applied research project, culminating in a thesis. The thesis provides an opportunity to provide leadership in the field as a scholar-practitioner. You may gather and analyze data, advance conversations around good practice, and offer new insights.
Practicum
If you would like to build your professional experience in the international education field, we encourage you to pursue the practicum option. The international education field is highly competitive, and today's employers want candidates with practical experience and specific skill sets. You'll graduate from the Institute highly sought after by employers and fully prepared to quickly advance in the workforce.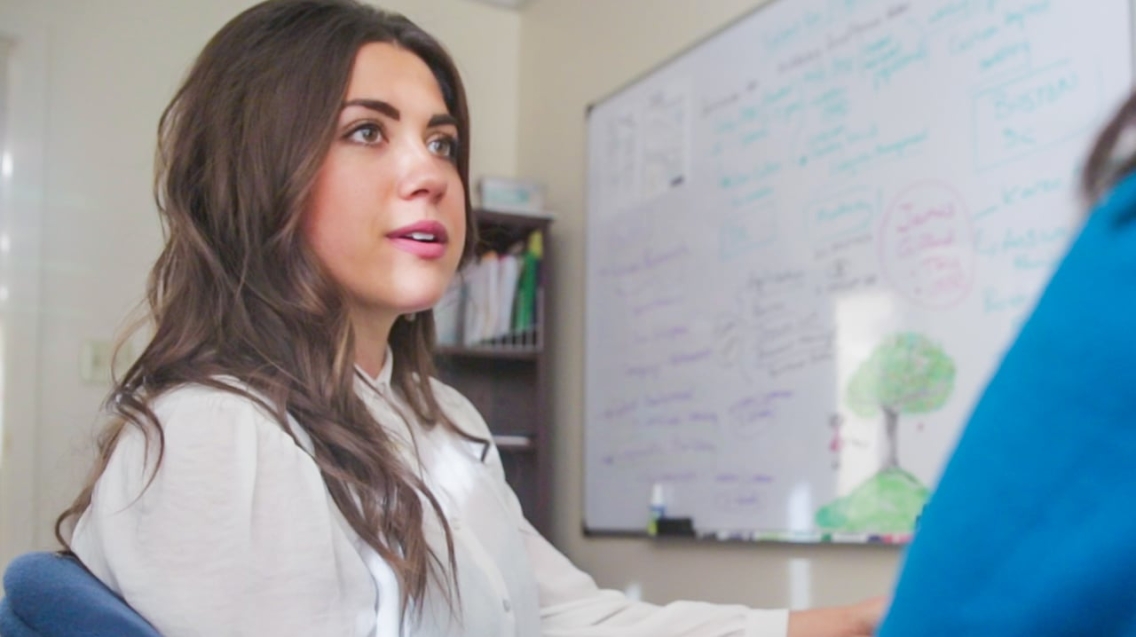 Practicum Overview
With the support of faculty, staff, and classmates, our students spend four months working full time with an international education organization. This practicum can be in the U.S. or anywhere in the world, a permanent job or an internship. The majority are paid positions, and students in unpaid positions can apply for immersive learning grants from the Institute.
Past Practicum Profiles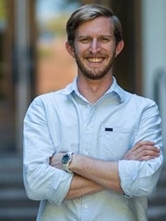 Daniel Watson
First Job after Graduation: Marketing and Technology Coordinator, University of Utah Learning Abroad Program (Salt Lake City, Utah)
Practicum: Education Abroad Advisor, Portland Community College (Portland, Oregon)
Institute Advantage: My practicum work played a huge role in preparing me for my career; I created a strategic marketing plan and worked daily in the student enrollment system. The work I did in my practicum is work I do in my current position. The Marketing and Recruiting class was very helpful, as was the mentoring from the International Education Management (IEM) faculty.
Expertise: Higher education administration, Spanish, intercultural communication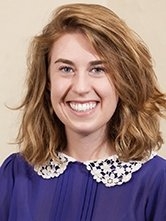 Julia Kelley
First Job after Graduation: Program Officer, Middlebury C.V. Starr School in France (Paris, France)
Practicum: Intern, Middlebury C.V. Starr School in France (Paris, France)
Institute Immersive Learning: Transitional Justice in Chile
Institute Advantage: The International Education Management practicum offered through the Institute was crucial to my finding my current job. I had a very supportive team of colleagues, and when the position opened up, I was offered the job. The Institute alumni network is a great asset, and I would advise students to tap into it as much as possible. The Institute's connection with the Middlebury Schools Abroad opened up my possibilities for a practicum, and then eventually led to my current job.
Expertise: Student affairs, program development, French
Finding Your Practicum
You'll begin planning for your practicum at the start of your program. In the introductory class, Principles and Practices of International Education, you'll explore sectors of the field, the diverse range of international education organizations, and the most up-to-date research and practice of the field. You'll network with professionals and start building a professional website to showcase your work.
IEM courses integrate hands-on work on applied projects with actual organizations, and it's common for these projects to evolve into practicum positions. Many students also attend conferences and are introduced to faculty members' extensive professional networks.
Working with the Center for Advising and Career Services
Your advisor in the Center for Advising and Career Services is available to help you clarify your professional goals and career readiness. Their customized approach will help you develop or strengthen your résumé, cover letters, online presence, networking, interviewing, and negotiation skills.
Practicum Sites
You may seek opportunities on your own or apply to one of many options that are shared through the Institute. We often have more employers than students to fill the positions—including paid positions. Thirty percent of our students pursue their practicum outside the U.S.
Some Recent Practicum Positions
Student Services Intern, Syracuse University Strasbourg Center (France)
Education Abroad Advisor, Portland Community College
Diversity and Inclusion Specialist, San Diego State University
On-site Manager, U.S. Pathway Program at Northeastern University
International Student Advisor, Santa Clara University
Program Fellow, World Savvy
Student Advisor, Greater Chicago International Academy
Senior Scholar Counselor, Elite Scholars of China (China)
Program Associate, National Security Language Initiative for Youth, American Councils
Client Experience Specialist, Education Abroad Software, ViaTRM
International Visitor Program Coordinator, University of Nevada, Reno
Program Coordinator, University of Peace (Costa Rica)
Middlebury C.V. Starr Schools Abroad
Our affiliation with Middlebury C.V. Starr Schools Abroad creates exceptional opportunities for interested students to take on responsibilities that include coordinating student housing, arranging excursions, facilitating activities to integrate students, arranging local internships for the undergraduate study abroad students, and institutional research projects, all conducted in the local language.
Practicum Positions by Program Type (%)
IEM students find practicum positions throughout the international education field. The chart below shows the types of programs (by percentage) where our graduates completed their practicum.
Curriculum and Projects
During the practicum, students complete at least five projects for their organization.
Some Recent Projects
Assessing international student orientation
Designing an intercultural competence curriculum
Developing a community engagement plan
Conducting a competitive social media marketing analysis
Researching best practices in crowdfunding and fundraising for study abroad
Researching homestays and language acquisition
Conducting study abroad site comparisons regarding high-impact practices
Assessing the viability of a proposal for a new program in Spain
Creating a professional development course for faculty
Designing an online course for international students
Employer Testimonials
Madison helped us prepare our students, particularly those destined to study abroad in the U.S., for outward mobility. Her awareness of the cultural differences between our two countries in relation to approaches to education has been very helpful.
- Marita Foster, Deputy Director International, University College Cork, Ireland
Ashley's strong cultural competency and ability to work in a diverse and cross-generational setting helped her to relate to all of the stakeholders, process information, and ask relevant questions. Her skills in program development and adaptability are great, too!
- Lejla Marvis, Program Manager, Global Majority, Monterey, California
Pilar's ability to function professionally with diverse groups and her experience as a bilingual language assistant in public schools prepared her to understand the nuances of working with Spaniards and Spanish institutions. She showed great skill in preparing her research interviews with professionals at local universities. She has also been an excellent source of information for our program students. Pilar is aware and sensitive to the different views and needs of different groups/stakeholders.
-Teresa Cόrdova, Director Adjunta, Middlebury C.V. Starr School in Spain