New alumni mentor program supports IPSS practicum students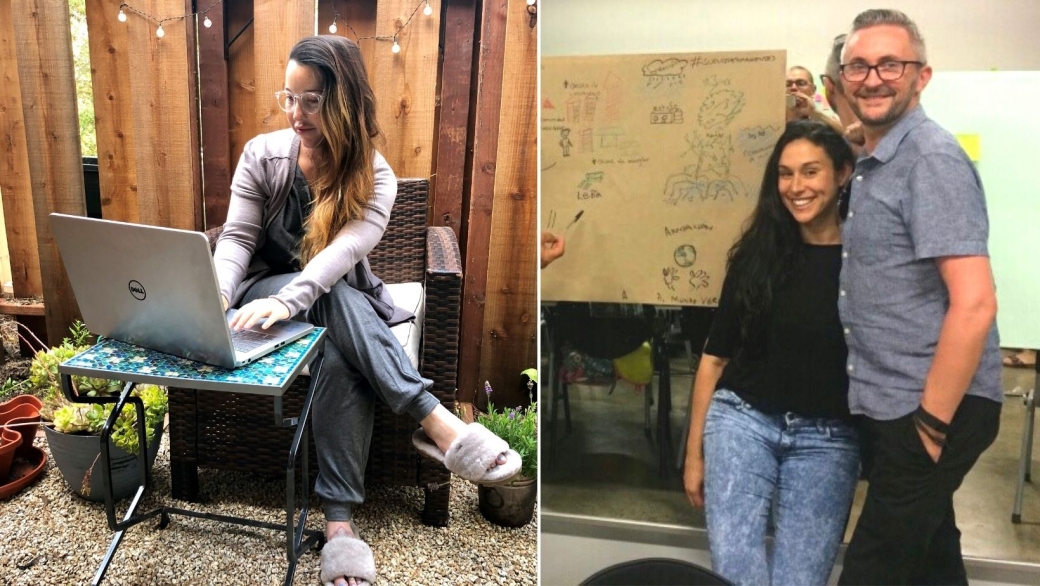 In response to the global pandemic, MIIS faculty and staff supporting practicum students in the International Professional Service Semester (IPSS) sought additional options to support students completing virtual internships. As a result, the first IPSS alumni mentor program was developed to connect each IPSS fellow with a MIIS alum working in the same field or technical skill area. 
The IPSS alumni mentor initiative paired students from the IEP, MPA, IPD, and NPTS degree programs who were completing their IPSS practicum course in the fall, spring, and summer with an alumni mentor.
Students and alumni mentors met once at the beginning of the semester and a second time closer to the end of the semester. Students were able to ask questions about the transition to life after graduate school and explore job leads with their alumni mentors. Alumni mentors had the opportunity to give back by mentoring a current student while also learning about the student's work and career interests. The IPSS internship practicum is one of many immersive professional learning courses and initiatives serving MIIS graduate students. 
One student shared that her alumni mentor introduced her to several other professionals for informational interviews. An alumni mentor commented on how they enjoyed learning about the current MIIS student experience and hearing about current courses. 
Middlebury Institute IPSS practicum team is grateful to the following 44 alumni who shared their time and expertise to support current practicum students. Alumni mentors represent a diverse set of MIIS degree and professional certificate programs. 
Fall 2020 Alumni Mentors
Adam Proveaux (NPTS '15), Department of Energy
Adrienne McKeehan (IEP '09), Conservation International
Ariana Sawyer (IPD '19), Human Rights Watch
Ashley Camhi (IEP '09), Arizona Sustainability Alliance
Bill Godnick (IPS '97), National Defense University
Madiha Jamal (IEP '20), California Department of Toxic Substances Control
Patrick Wilhelmy (IEP '18), REBBL
Sabrina Amburgey (MPA '97), ACDI-VOCA
Sam Blakesley (IEP '19), Integral Consulting
Sarah Ferry (MPA '05), Community Resource Center San Diego
Victoria Bell (IEP '15), The Pew Charitable Trusts
Spring 2021 Alumni Mentors
Anna Rasmussen (MPA '14), Western Union Business Solutions
Arianne Renee Dilts (IEP/MBA '14), 500 Startups
Arnold Africot (IEP '15), Environmental and Social Safeguard Specialist (Haiti)
Brian Peckrill (MPA/IEM '2016), William G. McGowan Charitable Trust
Brittany Billingsley (IPS '10), Defense Security Cooperation Agency (DSCA)
Fareed Baylar Bailey (MPA '13), Office of the Arizona State Treasurer
Jayna Winn (IEM' 14), CEA Study Abroad
John Kobina Anodam (DPMI '11), UNDP Ghana
Jonas Horner (IPS '06), International Crisis Group
Kendra Haugh (IPS '15), 1st Republic Bank
Kenji Tabery (IEP '16), Paired Power
Kim Beauchamp (IPS '05), US State Department
Kyle Abbattista (MPA '10), USAID OFDA
Lauren Howerton (IEP '19), Farmlink and Prominent Edge
Lejla Bratovic-Mavris (IPS '02), Conflict Resolution Center of Santa Cruz County
Maren Farnum (IEP '15), State Lands Commission
Megan Christenson (MBA/IEP '12, The Lean Jane
Melis Ökter (IEP '16), NOAA
Nate Maynard (IEP '14), RESET Carbon
Nevin Rosaasen (ITP '10), Alberta Pulse Growers
Reese Hodges (MBA/IEP '15), Idaho Rivers United
Sabrina Amburgey (MPA '97), ACDI-VOCA
Summer 2021 Alumni Mentors
Clare Richardson-Barlow (DPMI '10), University of Leeds and NBR
Eric Bachhuber (IPS '04), GAO
Geoff Schwarten (MBA '11), IDEO.com
Kirstin van Gend (MPA '19), Read to Me Project
Lucy Jodlowska (MPA/MBA '11), Winrock
Ryan Radford (IPS '05), California Energy Commission
The Middlebury Institute community is thankful for the support alumni provide current students both through the IPSS alumni mentor program and through the many student-alumni introductions made by faculty and career advisors every month. 
Based on positive feedback received from many students and mentors, the IPSS program plans to continue the alumni mentor matching during the 21/22 academic year. MIIS alumni interested in supporting a MIIS IPSS fellow can contact Director of Immersive Professional Learning Carolyn Meyer. 
For More Information
Carolyn Meyer
Director of Immersive Professional Learning
831-647-6417
cmeyer@middlebury.edu