147 Students Begin Summer Language Learning Journey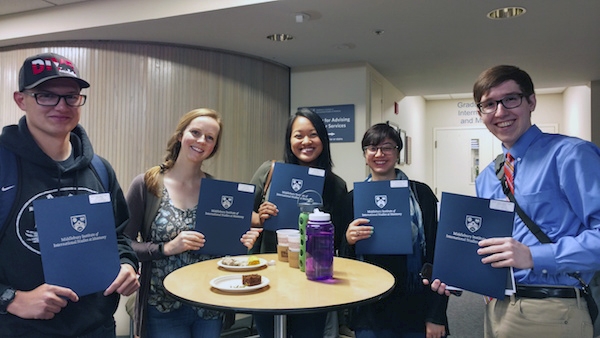 This week marks the official beginning of summer at the Middlebury Institute's Monterey campus as 147 students formally began their language-learning journey in the Summer Intensive Language Program (SILP). As it has every summer for over sixty years, the 8-week program welcomes people of all ages who are looking to improve their language skills or gain a new one.
Orientation began on Thursday, June 15th with a general welcome session, campus tours and placement tests. On Friday students got their results and attended language specific orientation session. After a career services briefing and a fun Monterey photo scavenger hunt it was time for class. The languages offered this summer are Arabic, Chinese, French, Russian and Spanish. Students come from 33 different states and 14 countries.
"The staff and I are thrilled to welcome this large and diverse body of students who all share the common goal of learning language, building proficiency, and communicating with confidence," says Director Jason Martel. The students will have four and a half hours of class, tutoring, co-curricular activities, and plenty of homework. "This," Martel adds, "combined with the rich community-feel of the program and the beautiful Monterey-area, makes SILP a wonderful and special experience for all who participate."
The students are taught by 17 faculty members, including several alumni of the Institute's language education degree programs. The faculty are assisted by five teaching assistants/activity guides.