Agriculture Contributes $8.1 Billion to Local Economy, Says New Report by Middlebury Institute Professors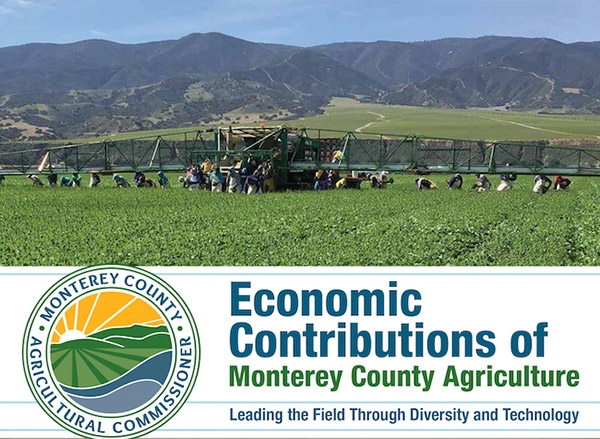 Monterey County's thriving agricultural industry contributes $8.1 billion to the region's economy, according to a new report co-authored by Middlebury Institute professors Fernando DePaolis and Jeff Langholz. The report, which follows up on the findings of a similar report three years ago, was commissioned by Monterey County Agricultural Commissioner Eric Lauritzen and released June 30 to widespread local media coverage.
The Middlebury Institute of International Studies at Monterey sits just a few miles from the Salinas Valley, nicknamed the "Salad Bowl of the World" and one of the most productive agricultural regions in the world. Agriculture has played a central role in the region's economy for well over a century, but attempts to measure and quantify its productivity have been relatively few.
According to the new report, the agriculture industry and related supporting industries provide the equivalent of 76,000 full-time jobs to the region, representing more than one in four jobs in Monterey County. At the June 30 press conference to release the report, Jim Bogart of the Grower-Shipper Association told reporters that "Agriculture remains by far the largest single economic driver in this county."
Other topics addressed in the report include the so-called "multiplier effects" of farm production, the value of agricultural diversity, and the prospects for and effects of technology innovation in agricultural production. In addition to their faculty roles at the Middlebury Institute, Professors Langholz and DePaolis are both affiliated with the Institute's Center for the Blue Economy, whose research and education efforts focus on measuring and communicating the economic value of ocean and coastal resources, including agricultural resources.
Release of the report received wide coverage from the local media, including KSBW, the Monterey Herald, the Monterey County Weekly, the Salinas Californian, and Univision. A full copy of the report is available on Monterey County's website.