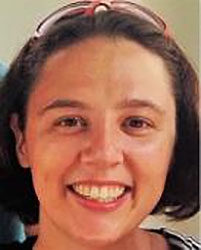 Institute alumna Vera Hanaoka MATFL '07 was selected as the sole winner in the nation of the Kobe College Corporation Japan Education Exchange Graduate Fellowship for 2018–19. Hanaoka will receive $30,000 toward her continuing graduate education.
"I'm honored that I was chosen for this generous fellowship and am excited to pursue my dream of doing research in Japan on the identities of advanced learners of Japanese," Hanaoka told officials at the University of Hawaiʻi at Mānoa, where she is a PhD student in Japanese language and linguistics. Hanaoka specializes in Japanese language pedagogy and discourse analysis.
In addition to the Kobe fellowship, she received the Aurora Foundation's 2018-19 Japanese Language Scholarship of $5,000. These awards will help her to achieve her goal of earning her PhD in spring 2021.
In addition to her MA in Teaching Foreign Language from the Middlebury Institute, Hanaoka has an MA in Japanese linguistics from UH Mānoa.