Annual English USA Conference Brings Alumni to Campus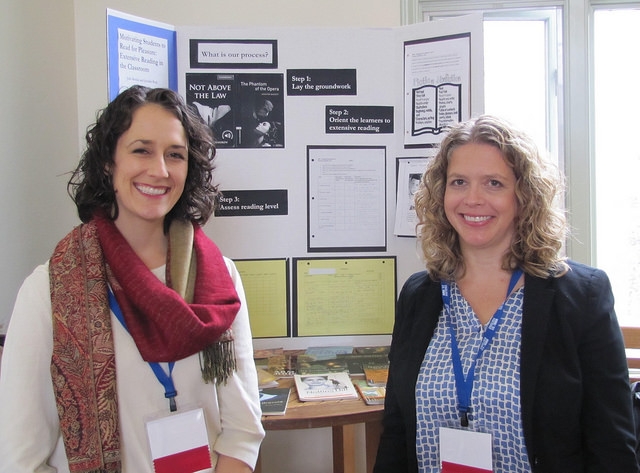 More than 60 sessions and exhibits—a great hub of learning and networking—marked the 8th annual English USA professional development conference hosted by the American Association of Intensive English Programs at the Middlebury Institute. This is the first time that this conference has been held in Monterey, and judging from the positive feedback, it very likely won't be the last.
The conference was also the site for a mini-reunion of sorts for graduates of the Institute's Teaching English to Speakers of Other Languages (TESOL) degree program. Seven Institute alumni presented at the conference and many others attended. Three alumni from the University of Oregon presented at the conference, including Britt Johnson MATESOL '02, who met her wife Lara Ravitch MATFL '02 while a student here, and her colleagues Tom Deleney MATESOL '97 and Maiko Hata MATESOL '97, who also found love at the Institute and were later married in nearby Carmel.
The Institute's alumni network in the field of language teaching is very robust and supportive; alumni stay in touch long after they leave the Institute and commonly get together at professional gatherings around the country. It was an added bonus for the larger institution that a conference of this size and prestige was held in Monterey, as it offered many opportunities for new connections with staff and students and warm reunions between alumni and faculty.