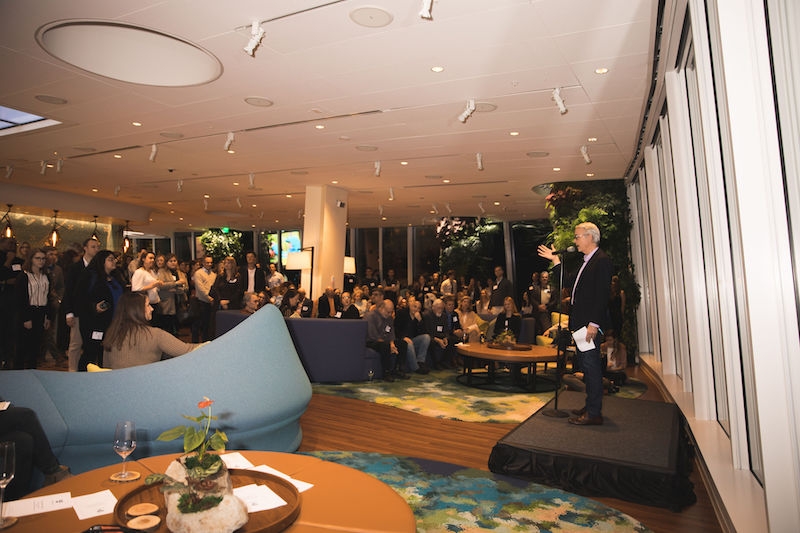 The Middlebury community gathered for an evening of storytelling and networking in San Francisco on February 3rd, celebrating Middlebury's longstanding commitment to environmental leadership and sustainability. The Salesforce Tower event was hosted by Middlebury trustee, parent, and alumnus Parker Harris '89, co-founder of Salesforce.
The close to 250 guests included alumni of Middlebury College, the Middlebury Institute of International Studies, the Bread Loaf School of English, and Middlebury Language Schools, current students, parents, and friends. The joyous spirit was only enhanced by the particularly clear and fog-free evening with a glorious sunset and impressive city views.
Harris started the evening program by welcoming everyone, and then pointing out a few special guests; a group of Middlebury College students on an Environmental and Sustainability Trek to California, organized by the Center for Careers and Internships, and the Middlebury Alumni Association Board. He talked about Middlebury's history of leadership in the environmental field, including the foundation of "an innovative degree program called environmental studies" in 1965. "The College President and faculty understood earlier than most, that environmental issues transcended traditional boundaries," Harris remarked. He also called out the important work of the Middlebury Institute's Center for the Blue Economy and thanked its founding Director and Chair of the Institute's International Environmental Policy degree Jason Scorse for helping him prepare for important meetings on protecting our oceans at the World Economic Forum in Davos, Switzerland in January.
Middlebury Environmental Leadership Event San Francisco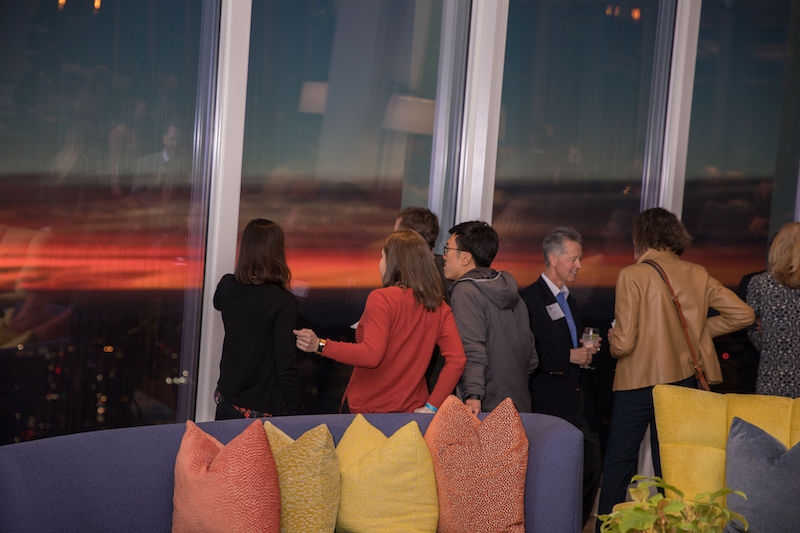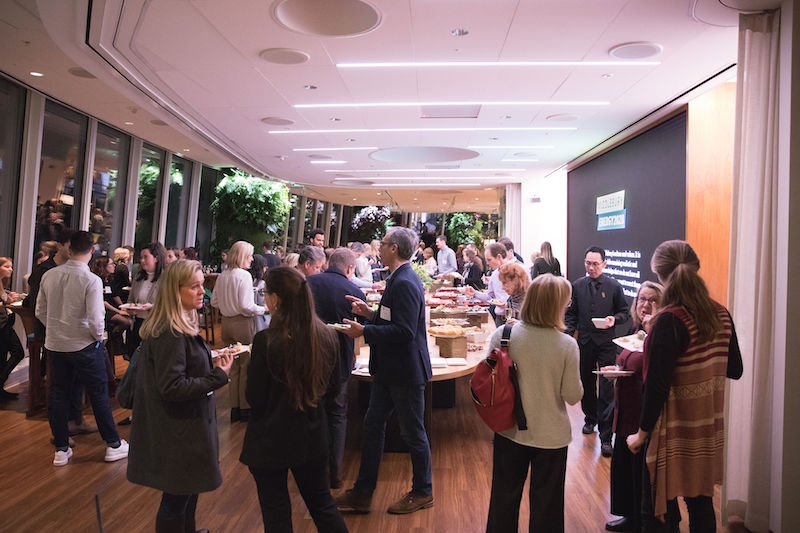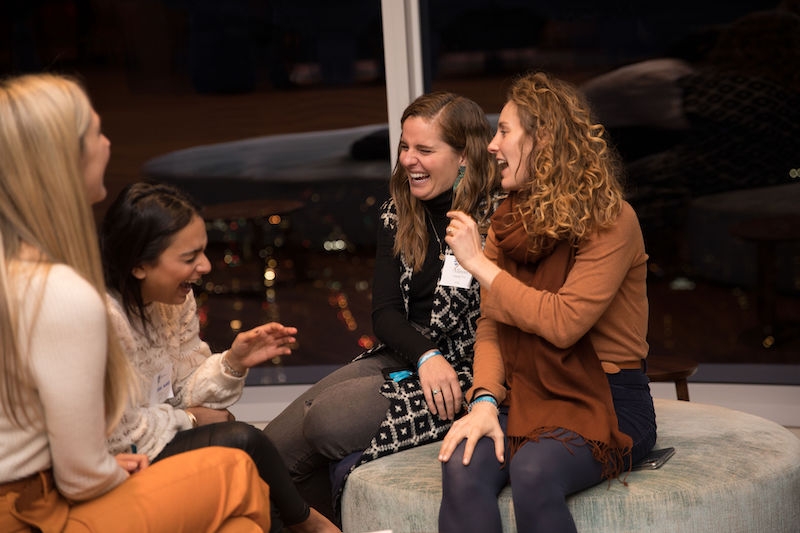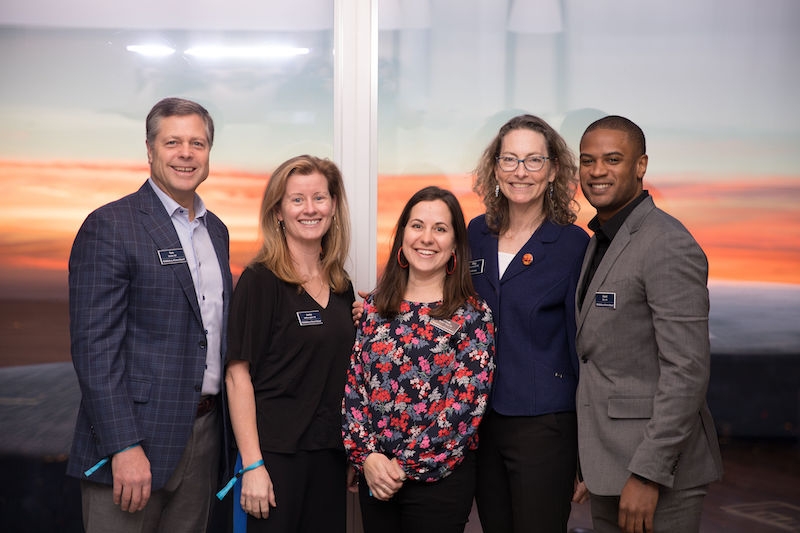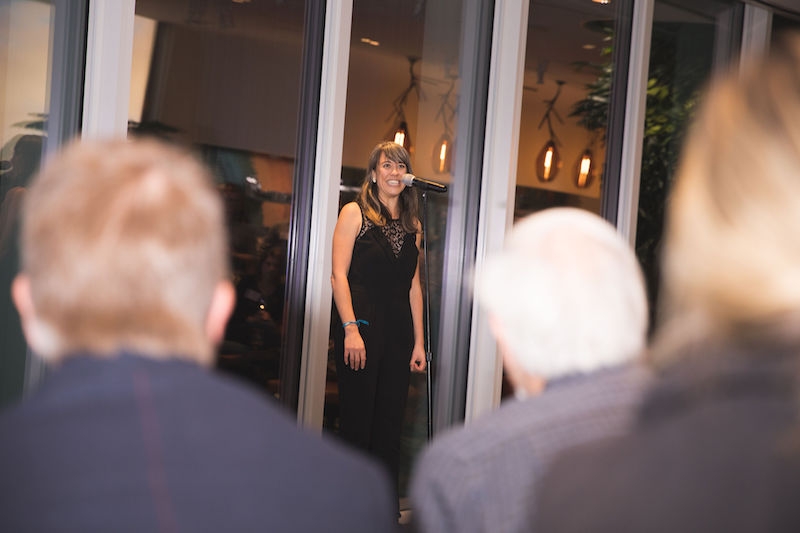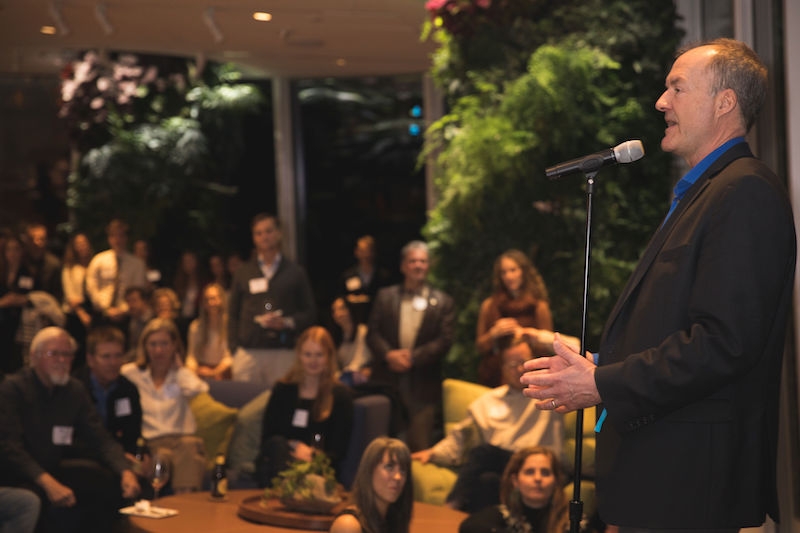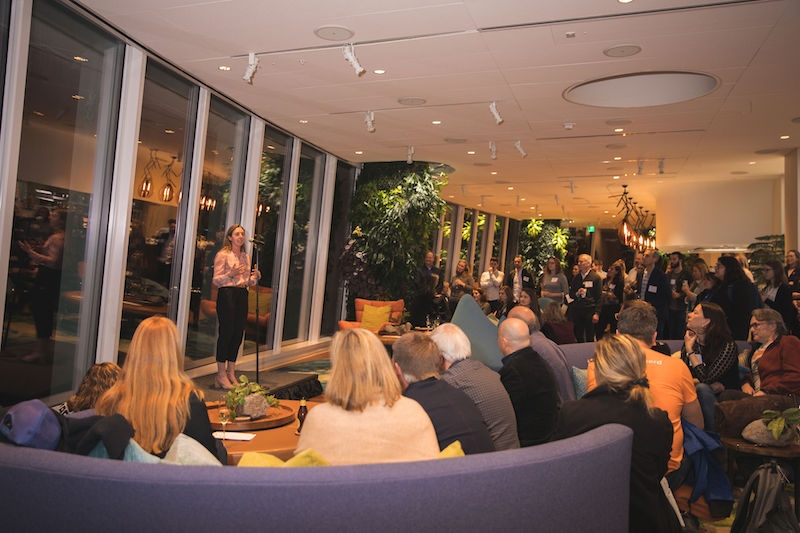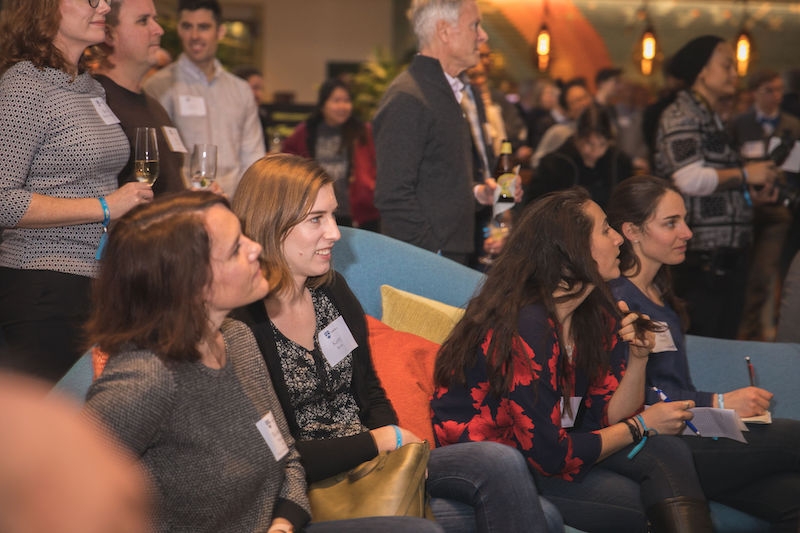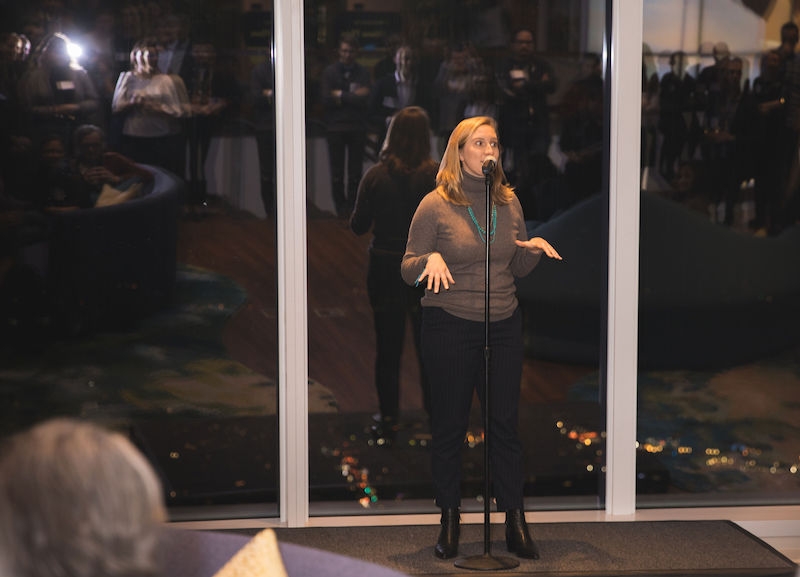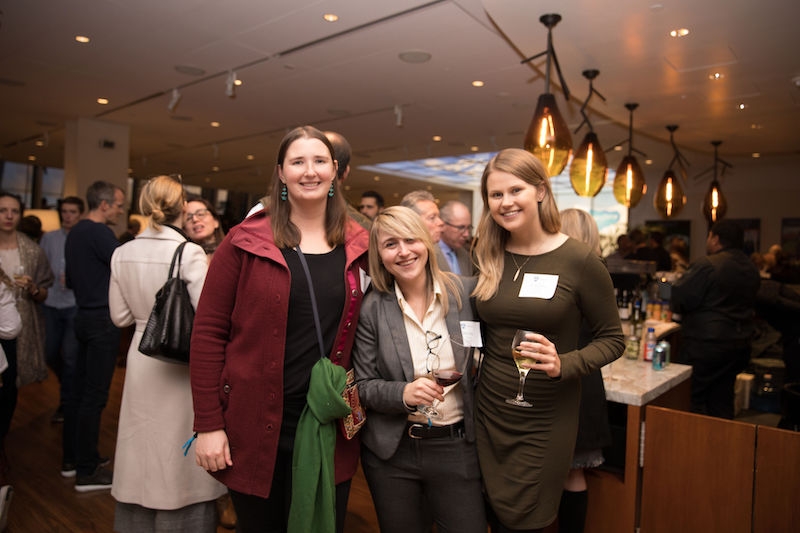 One year ago, Middlebury launched an ambitious sustainability plan called Energy 2028. One of the things that most excites Harris about the plan, he said, "is the opportunity it creates for students to effect change." Students are assessing energy consumption, working on digital storytelling projects, and a new partnership with Efficiency Vermont is creating student internship opportunities – "and that is just the beginning," he remarked enthusiastically.
Harris introduced the host of the storytelling event, Casey Donahoe '10, who led the audience through a few networking activities before turning it over to the three storytellers of the evening. Middlebury Institute Professor Jeffrey Langholz shared a personal story from his time serving in the Peace Corps that inspired his passion for finding a balance between conservation and human needs. Ali Andrews '12.5, co-founder of and CEO of Shake Energy Collaborative told a story illustrating the importance of taking time to work with and gain insights from the local community before starting any initiative that is meant to make a difference. And 350.org Executive Director May Boeve '06 closed out the evening program with a story about being an activist for the environment and finding her "tribe" at Middlebury and the satisfaction of knowing that other students are continuing the battle and finding success.