Fall Forum: Aspiring Interpreters Host Discussion about Water in Six Languages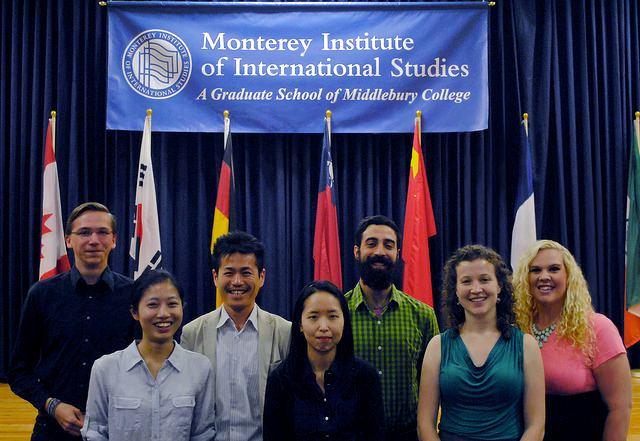 Excitement is building on campus for the annual Fall Forum, a conference organized by interpretation students at the Monterey Institute, to be held on Friday, November 14. This year, speakers will address the subject of water, one of the most pressing issues of our time, in their native languages of German, Spanish, Korean, French, Chinese and Japanese. MIIS students will then demonstrate consecutive interpretation into English for the audience.
Speakers include Monterey Institute faculty, students, and staff, as well as the local community members. Following an opening address by President Sunder Ramaswamy and a formal welcome by the chair of the Planning Committee, guests will be invited to pick from six different panel discussions held in two sessions as follows (all sessions on the Monterey Institute's downtown Monterey campus):
From 2:00 to 3:15:
Water and You – Casa Fuente 434
Water and Politics – Irvine Auditorium
Water and the Blue Economy – CNS Building V499
From 3:30 to 4:45:
Water and Art – Casa Fuente 434
Water and Food – Irvine Auditorium
Water and Technology – CNS Building V499
At 5:00 p.m. everyone is invited to celebrate at a reception in the upper atrium of the McCone Building at 499 Pierce Street. This is a unique opportunity to gain insight into the fascinating field of interpretation and be a part of an international, multilingual debate about water.