"Great Conversations" on Topics from Hillbilly Economics to North Korea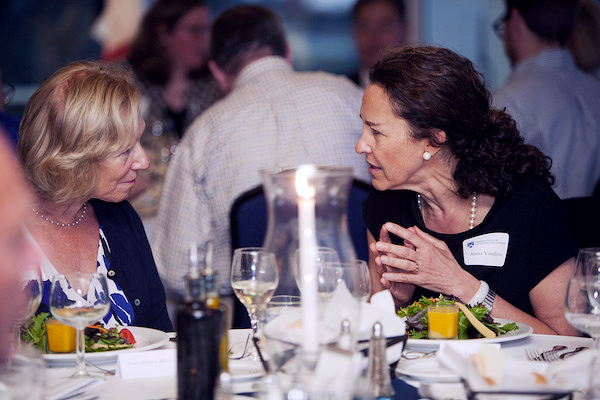 Now in its fifth year, the Middlebury Institute's Great Conversations event will bring members of the Monterey community together with Institute faculty and experts for conversations about current issues and concerns on October 12. This year the topics range from "Turtle and Terrorists: The National Security Implications of Global Ecological Decline" with professor Jeff Langholz and "The Brave New World of AI in Translation and Interpretation" with Career and Academic Advisor Winnie Heh to "Unmasking the Truth about North Korea's Missile Program" with researcher Dave Schmerler and "Hillbilly Economics: White Voters and the Trump Election" with Dean of the Institute Jeff Dayton-Johnson.
Tickets went on sale August 15 and are going quickly. One Institute expert will host the conversations at each seven-person table at the Monterey Plaza Hotel and each ticket purchase includes a gourmet dinner. "This is such a wonderful event! I am starved for intellectual conversations such as this, and I appreciated the opportunity to meet and converse with such interesting people," said one community member after the event last year.
For more information or to purchase tickets click here.