IEM Alumni Complete Academy for International Education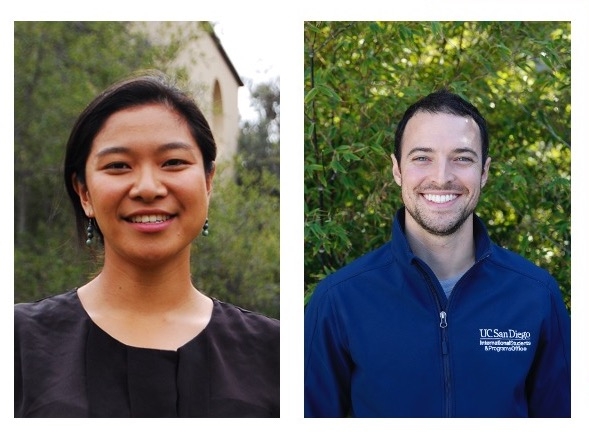 International Education Management alumni Yuki Ueda MAIEM '17 and David Saide MAIEM '15 recently completed the 2019 Academy for International Education, an an intensive yearlong training program.
Sponsored by NAFSA: Association of International Educators, the program focuses on developing leaders in international education through professional training, coaching, goal-setting, and project-based work. As one of the culminating projects of the program, Saide and Ueda each shared their knowledge by presenting with colleagues at the NAFSA Region 12 conference. Saide co-presented How to Design and Facilitate an Intercultural Communication Workshop as well as Forging Campus Connections to Support International Students with Conduct Issues. Ueda co-led a session entitled I'm With Her: Embracing and Supporting Women in Leadership. Saide and Ueda both credited their Middlebury Institute graduate program with providing them a foundation in the field on which they were able to build.