Institute Hosts High School Students from Japan, Russia, US for Conference on Nuclear Dangers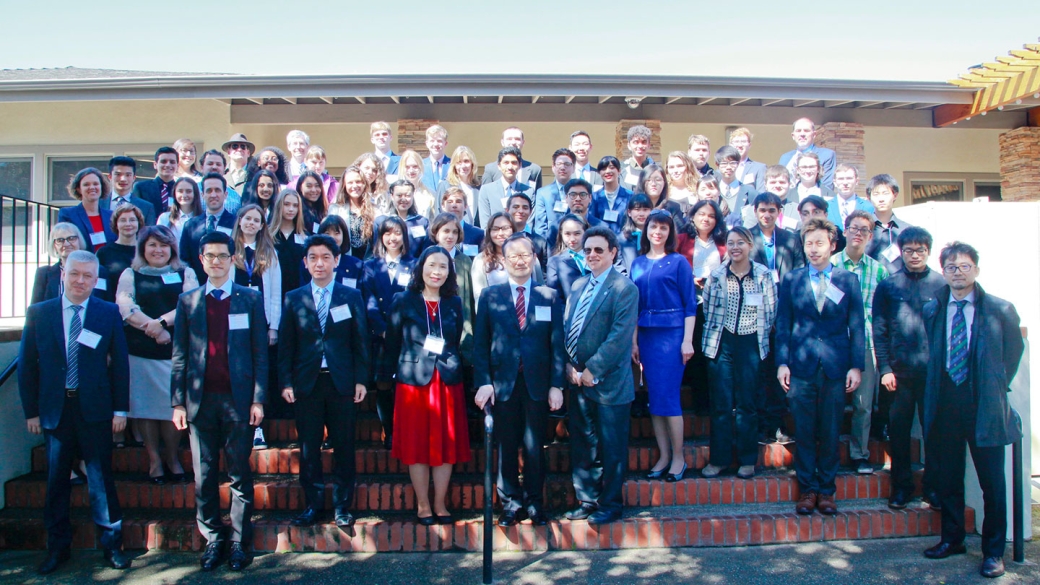 High school students from Russia, Japan and cities across the United States joined local students from Monterey County to discuss nuclear nonproliferation and disarmament at the Critical Issues Forum student conference March 29-30 at the Middlebury Institute.
Coordinated by the Institute's James Martin Center for Nonproliferation Studies (CNS), the Critical Issue Forum (CIF) conference focused on "Nuclear Risk Reduction: Crisis Prevention in a Time of International Turbulence." The conference was a culmination of semester-long research into current nuclear risks guided by teachers at each participating school.
This year, local high schools included Pacific Grove High School, York School in Monterey, and for the first time, all schools in the Salinas Union High School District (Alisal HS, Everett Alvarez HS, North Salinas HS, and Salinas HS). These local students joined peers from six other U.S. high schools, as well as students from five Japanese high schools, and three Russian high schools in closed nuclear cities. Each school's delegation had the opportunity to present their findings at the conference.
The conference keynote speakers were Dr. Jeffrey Lewis, an internationally recognized expert on North Korea's nuclear program and director of the East Asia Nonproliferation Program at CNS, and Dr. Mona Dreicer, deputy director of the Center for Global Security Research at Lawrence Livermore National Laboratory. The conference also featured welcoming remarks by Consul-General of Japan in San Francisco Tomochika Uyama, who read a message from Japanese Foreign Minister Taro Kono.  
Other highlights of the conference included a panel discussion by participating students moderated by Jean duPreez, senior program manager for education and training at CNS, and a panel discussion with three graduate students in the Institute's Nonproliferation and Terrorism Studies program. The conference also welcomed special guest Michiru Nishida MAIPS '99 (Nonproliferation Cert.), an alumnus who works as a special advisor for nonproliferation and disarmament with the Japanese Embassy to the United States.
For more detailed information about the Critical Issues Forum and students presentation and videos, please visit the CIF project website. This year's CIF is made possible by generous support from the Tom and Sarah Pattison Fund, and SAGA Foundation.
Participating Schools
United States
Choate Rosemary Hall, Wallingford, CT
Alliance Dr. Olga Mohan High School, Los Angeles, CA
The Harker School, San Jose, CA
International Polytechnic High School (iPoly), Pomona, CA
Pacific Grove High School, Pacific Grove, CA
Punahou School, Honolulu, HI
Rock University High School, Janesville, WI
Salinas Union High School District, Salinas, CA
(Alisal HS, Everett Alvarez HS, North Salinas HS, Salinas HS)
York School, Monterey, CA
Japan
Hiroshima Jogakuin Senior High School, Hiroshima
Kwassui High School, Nagasaki
Kaisei High School, Tokyo
Kansai Soka Senior High School, Osaka
Soka Senior High School, Tokyo
Russia
Lyceum, Lesnoy
School № 41, Novouralsk
School № 164, Zelenogorsk