Institute Professor Remembers Peres and His Role in Israel's Nuclear Program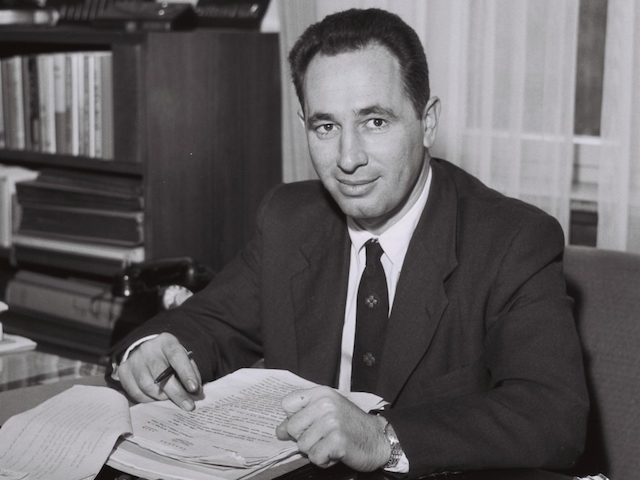 Current and former world leaders gathered this morning for the funeral of Nobel Peace Prize winner Shimon Peres, former president and prime minister of Israel, described in the New York Times obituary as "one of the last surviving pillars of Israel's founding generation, who did more than anyone to build up his country's formidable military might, then worked hard to establish a lasting peace with Israel's Arab neighbors." Reflecting on Peres' legacy, Middlebury Institute Professor Avner Cohen shared a handwritten letter he received from the elder statesman after the publication of his landmark history of Israel's nuclear program, Israel and the Bomb, in 1998.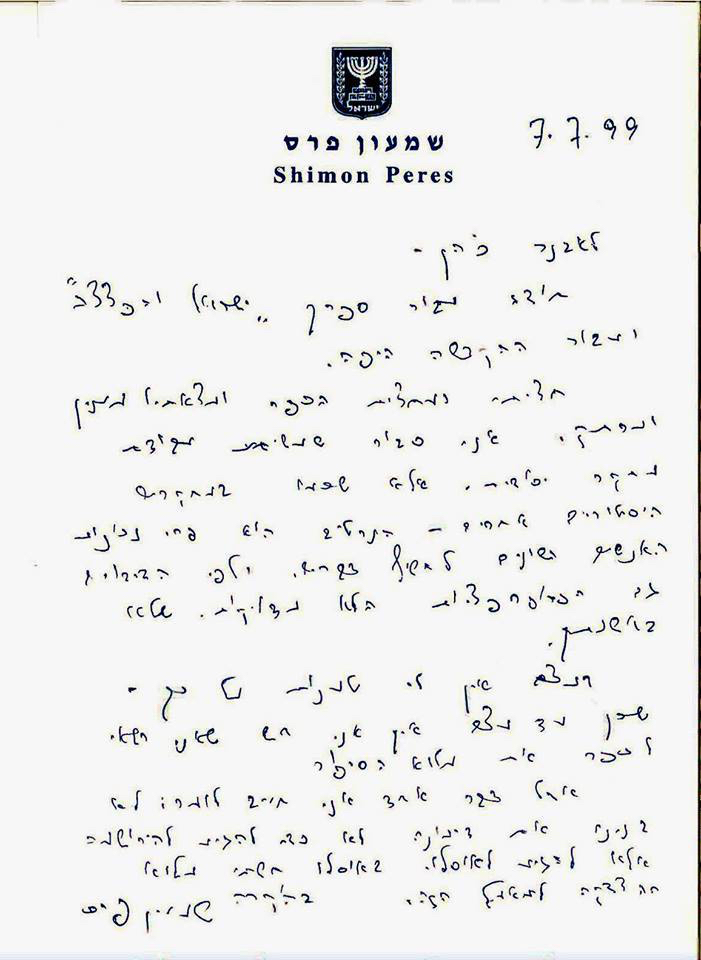 In his letter, Peres tells Cohen he found the book "interesting and fascinating." He goes on to compliment him for his "thorough research" before remarking that, however, "as in the case of other historical studies of this kind, the narrative is the result of the willingness of people to reveal things." He goes on to say "that is not your fault" and adds that he actually has no complaints, although "To this day I do not feel I am entitled to tell the full story." Shimon Peres, who was the mastermind of the Israeli nuclear program in its first decade, was among the many Israeli officials Cohen interviewed for the book.
The one correction Peres offered in his letter was to say that "We have not built Dimona to reach Hiroshima but only to reach Oslo. Oslo I felt provided the full justification for this effort." (The content of the letter—seen elsewhere on this page—was translated from Hebrew by Professor Cohen.) What Peres highlighted in that last sentence was that the purpose of the Israeli nuclear effort was to create deterrence, rather than to create weapons that would be used. The idea was that once Israel became a nuclear weapons state, its Arab neighbors would allow Israel to live in peace. His reference to "Oslo" is to the Oslo 1995 agreement where Palestinians and Israelis each recognized the national rights of the other.
Cohen, who has spent more than a quarter century researching and writing about Israel's nuclear program, says he views Peres as essentially a tragic national leader, a leader who despite his remarkable achievements was never able to win a national election and become an elected leader of Israel. "Peres was an Israeli leader who for his last three decades struggled for peace, and yet under his presidency Israel moved further away from peace." For Cohen, the extraordinary funeral that took place in Jerusalem in the presence of many world leaders, including Presidents Obama and Clinton and Palestinian President Mahmoud Abbas, was in a sense a requiem to a man and to an Israel that no longer exists.