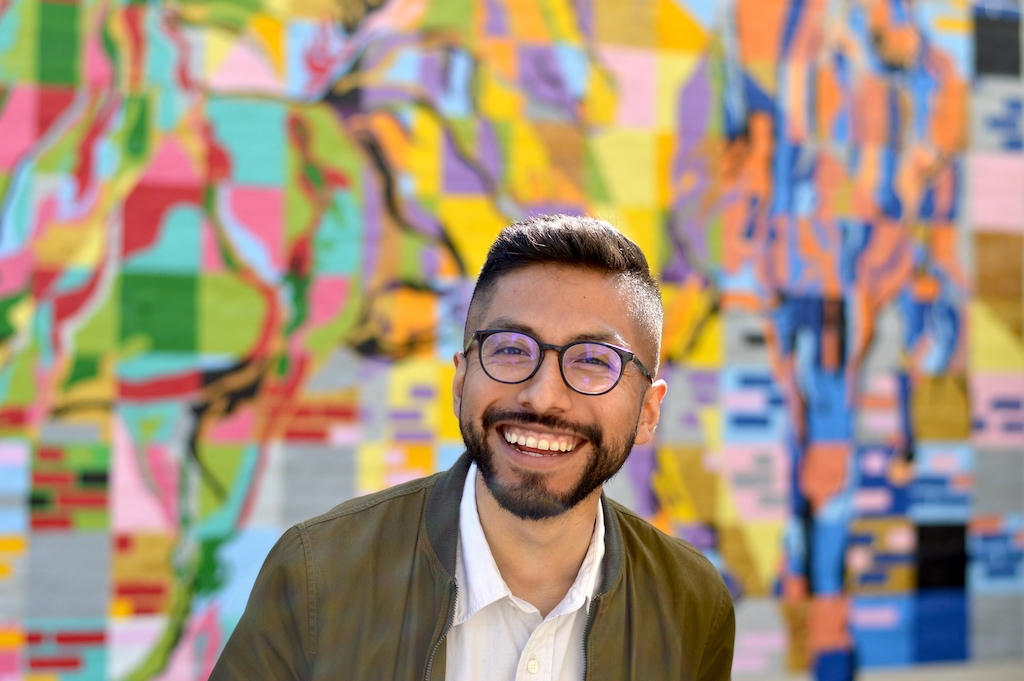 Middlebury Institute Public Administration student Eric Mora MPA '21, is an active community leader who works tirelessly to improve Monterey county community through involvement in a variety of local initiatives. 
Mora says he has been greatly influenced by his childhood experiences as a non-native English speaker transitioning to a world entirely in English. He yearned for an outlet capable of encapsulating his self-expression as a Mexican-American boy growing up; an outlet he would eventually find in literature, his undergraduate major. As he entered the school system in the U.S., Mora was placed in remedial classes along with other English language learners. He says he retroactively viewed that experience as a hindrance commonly placed on culturally diverse students. "It was extremely frustrating when you know you're capable of more and teachers continuously dismiss you," Mora recalls. Reading literature by authors from diverse backgrounds was a way for him to not be bound by these limitations, and excel beyond the expectations of his teachers. He adds, "it was very empowering for me because my reading wasn't at a remedial level."  
Driven by the mission of social betterment, Mora tirelessly advocates for accessibility and diversity of cognitive expression in students across the county. He holds memberships with the Nonprofit Alliance for Monterey County, Monterey County LGBT Collaborative, and the National Steinbeck Center. Additionally, he currently sits on the board for The Arts Council of Monterey County, and Salinas Valley Pride.
Mora was instrumental in the Steinbeck Center's Big Read Program grant that was awarded through The National Endowment for the Arts in 2017. He mobilized an initiative to implement Citizen: An American Lyric, by Claudia Rankine, into a curriculum to engage students through the arts. Rankine's book speaks to the modern micro-aggressions many members of sociocultural minorities experience. His goal was to inspire students to get passionate about reading and learning. He spoke with students in the classroom and heard personal stories. "It was very bittersweet to hear them discuss their stories that were so similar to that of the author, a woman in her 60's, and it's sad to know that this reality is still being lived by teens today," This project, he says, essentially created a platform for multicultural students, like himself, to identify with their mother country and discuss their current connection to it. 
Through his long involvement with Salinas Valley Pride, a non-profit organization dedicated to providing LGBTQ awareness and visibility within the Salinas Valley, Mora helped establish a scholarship fund for students pursuing post secondary schooling programs. The organization was motivated to provide support to the LGBTQ community that isn't commonly offered by the public. The scholarship takes into consideration student's aptitudes greater than grade point averages and equally support students pursuing vocational trainings. 
Mora credits his enrollment at the Institute to the numerous successful alumnae he has gotten to know through his community activism, as many of them are in leadership roles. Every day, he is reinforcing his knowledge with application of the skills learned at the Institute, as he is able to directly apply what he learns here with his work outside of class, particularly as it relates to organizational leadership.