Institute Welcomes Incoming Class Representing 30 Countries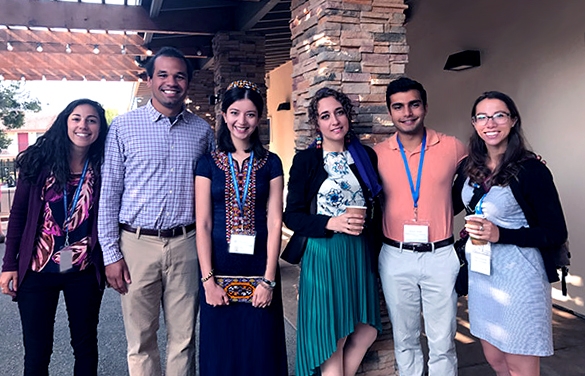 On Tuesday morning, the Middlebury Institute community welcomed more than 340 incoming students from 30 different countries to campus with the annual orientation breakfast , highlighted by an opening ceremony featuring flags from each of the 30 different homelands represented among the incoming class. The respective flag-bearers each offered interesting facts about each country of origin, from Nigeria and Bolivia to China and Slovakia, as they addressed the crowd gathered under sunny skies on the Holland Center Patio.
"The Institute continues to attract an exceptionally diverse student body," Dean of the Institute Jeff Dayton-Johnson told the crowd, "And it's clear that the world has never needed your skills and determination to create positive change more than it does today."
The action-packed New Student Orientation this year includes multiple career-focused sessions designed to get students thinking about their professional goals early on, as well as sessions on navigating a diverse community, mindfulness, and cultivating "nested interculturality" (the ability to seamlessly move across cultural boundaries). Students also enjoyed a campus-wide scavenger hunt constructed around key facts about the Institute, its 62-year history and traditions.
With the Institute's downtown Monterey campus again abuzz with the voices of hundreds of new students, a new academic year full of promise is set to begin on Monday, August 28.