Landing Your Dream Job Before Graduation: MIIS Stories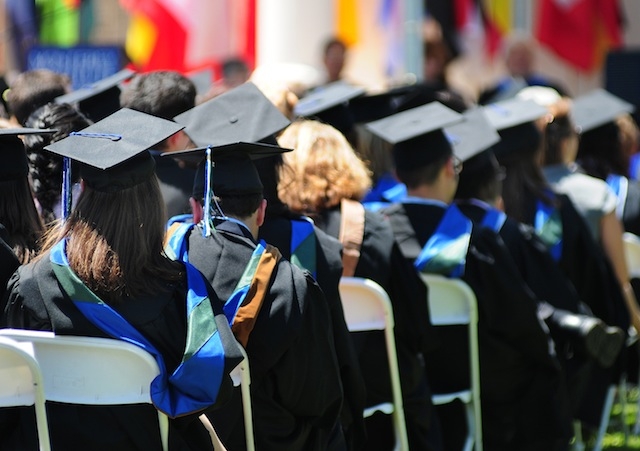 As the Monterey Institute prepares to celebrate the achievements of 90 students from 12 countries at Winter Commencement, it is good to be reminded of the many goals students set before embarking on this journey of learning and discovery. Most applicants arrive in Monterey with a desired outcome in mind in terms of the advancement of their professional careers, although many find that those goals tend to morph as they learn more about their chosen subject.
ways wanted to work in a field connected to relations with France," and she will realize her dream January 2, when she starts her new job at UC Berkeley as program coordinator for the France Berkeley Fund and French Studies Program. Katie is excited to take on the role of managing U.S.-French collaborative research projects and act as events and conference coordinator promoting French culture on campus. "I would never have gotten this job without my degree at MIIS," she said happily.
as a compliance analyst, investigating possible cases of money laundering and terrorist financing. Some students also turn internships into full-time positions, such as Molly Hubbard (MAIEP '14) who was offered a full time position in Solar Development at SunEdison after her internship with them this summer, and a student who turned an internship opportunity she secured with Wells Fargo at the MIIS Career Fair in May into a full-time position that will be waiting for her in Jacksonville, Florida after she graduates in the spring (she wished to remain anonymous).
program were offered full-time positions with the host organizations they worked with, and another six students found jobs with different organizations they connected with through the program. Another bumper crop of graduates tracking into fulfilling careers!