"Life in Stone" Celebrates Zimbabwean Art and Culture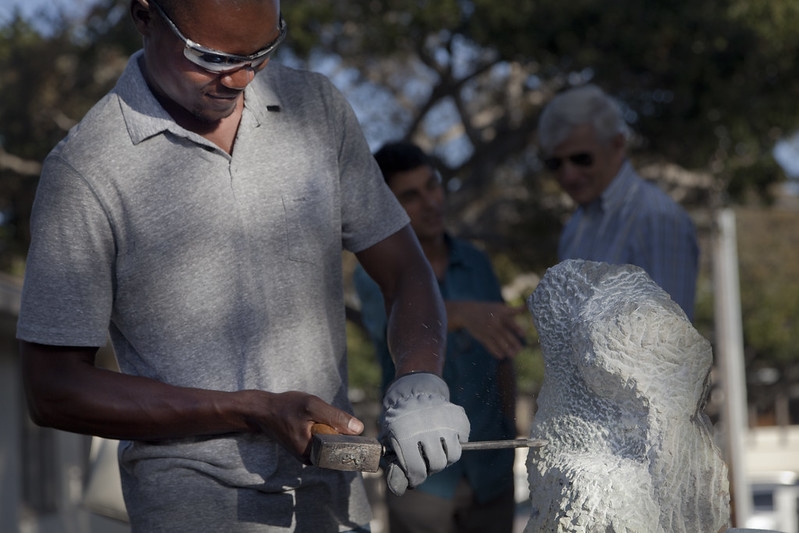 The Middlebury Institute's Committee on Art in Public Places (CAPP) in partnership with Gallery Sur invited the Monterey community to experience Zimbabwean art and food at "Life in Stone," a live demonstration with renowned Shona stone sculptor Moses Nyanhongo at the Holland Center Courtyard on September 26th.
Moses Nyanhongo shared both his sculpting technique and the cultural background of the world acclaimed Shona Sculpture Movement.
Born of an artistic environment free from the constraints of formal artistic rules and boundaries, the Shona Sculpture Movement has become known as the most compelling and evocative form of art to emerge from Africa in the 20th century. Shona sculpture is featured in the world's finest museums, including the Museum of Modern Art New York and the Rodin Museum, and in galleries and private collections worldwide.
Light Zimbabwean refreshments were provided by Middlebury Institute student Nomsa Ndongwe MANPTS '20 who shared her experience preparing for the event on the Institute's Instagram account. 
View the gallery in a new window.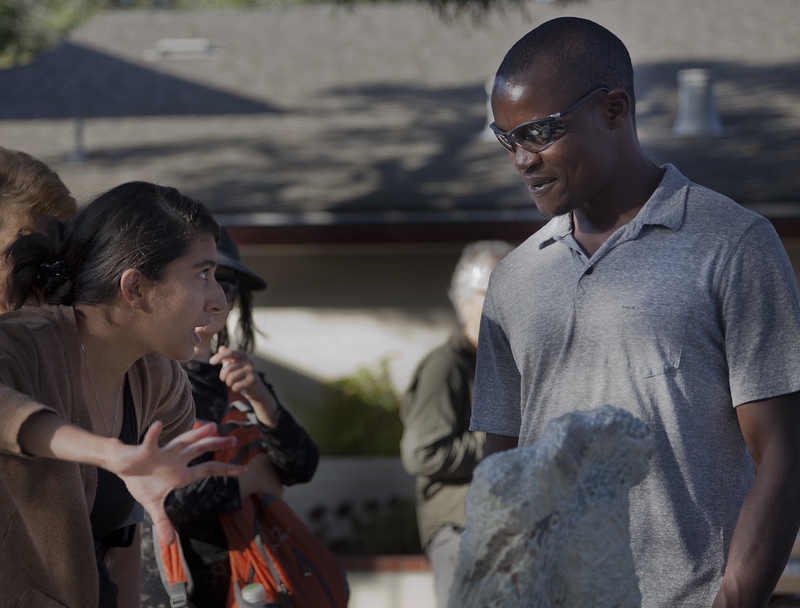 Life in Stone - Moses Nyanhongo at the Middlebury Institute