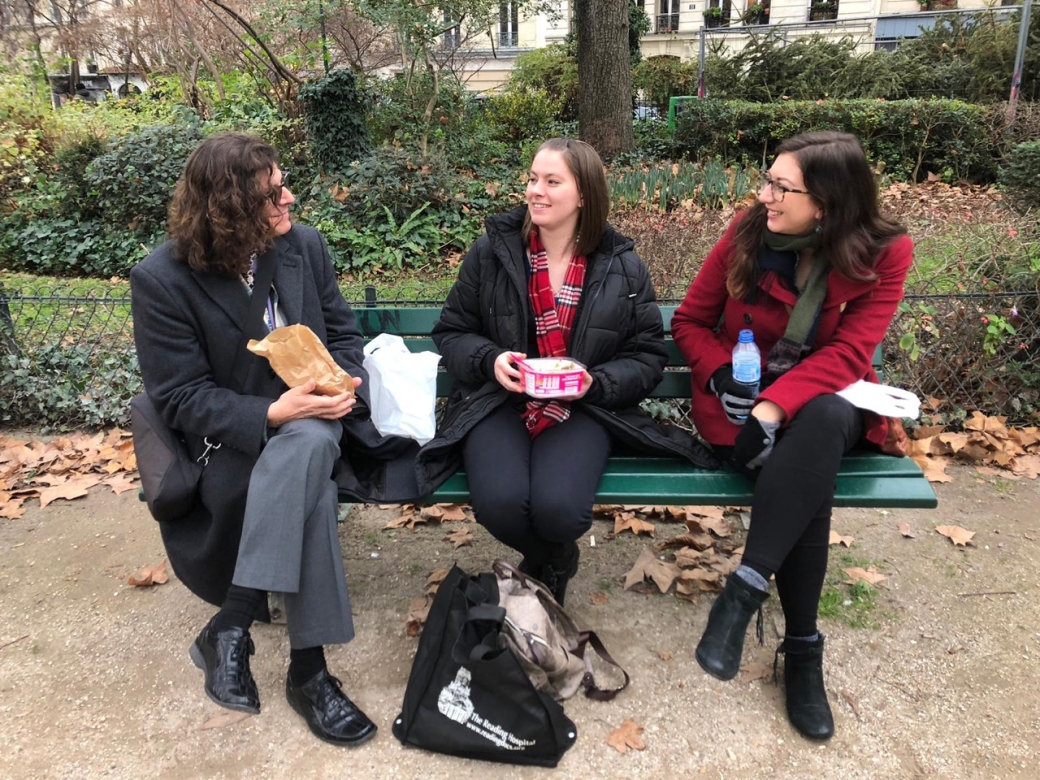 As one of seven students, Lauren Devan went to Paris, France for three weeks to learn how French international educators work with American university students on study abroad programs.
Lauren Devan participated in the On-Site Perspectives International Education Management in France. Each year during winter break, a select number of students participate in the onsite management of US education abroad programs and international education management in France. The program centers around Middlebury's Paris School Abroad, Le Centre Madeline, which is the primary case study for the course.
While in Paris, Lauren and her peers met with professionals from over fifteen organizations over the course of three weeks. They were able to discuss the changing landscape of study abroad and advising for international education. This experience gave students such as Lauren the opportunity to gain better insight on managing education abroad for U.S. college students. Lauren said this course has increased her interest in education abroad. Beside education abroad, her passion is international student services.
The students learned that on-site professionals for international study abroad students serve in many different capacities. The work these educators do often overlaps between education abroad and international student advising. By observing the work and structure of these environments Lauren was able to get a better understanding of what her career in international student services would look like one day.
The practicum helped clarify her understanding of education abroad program structures and showed her that they need to improve. This is something she will keep in mind as she goes to her practicum at the Delaware County Community College to assist students who wish to study abroad. One way she believes education abroad programs could be improved is to give students more challenges as they "immerse themselves into their host community, utilize foreign language skills, and develop intercultural competency skills."
In addition to expanding her knowledge about education abroad programs and international student services, Lauren had the opportunity to practice her foreign language skills. Most of the meetings she attended were conducted in French. She said that this "helped me improve my French speaking skills in a professional context." She was also able to gain relevant work experience as students were divided into teams to assist various universities and study abroad organizations. These teams developed individual projects for their organization partner. Lauren and another IEM student worked with CEA Abroad's Paris Center where they designed a survey to assess learning consistently across all of the Paris Center's cultural activities and events. The result of this collaboration is CEA will have an increased understanding of the students' learning perception as they participate in various cultural activities and events.