MIIS Student Breaks Ground on New Secondary School She Founded in Nigeria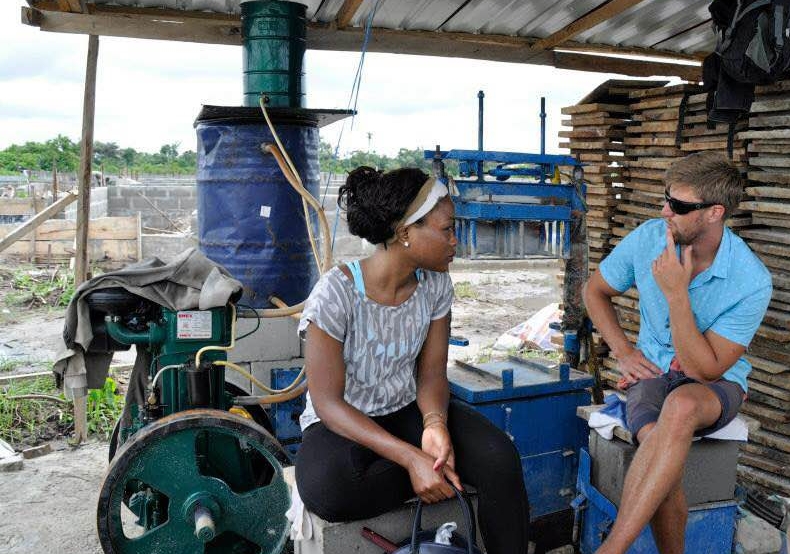 Middlebury Institute student Chisom Udeze MAIEM '16 already had a master's degree in economics from Utrecht University in the Netherlands when she came to Monterey on the recommendation of a great friend. "It was at MIIS where I learned to align my vision with goals," she shares from London, where she is currently living as she works to finalize plans and funding for her lifelong dream of opening Xanadu Academy, a visionary secondary school in her native Nigeria.
With help from her mother, Chisom purchased the land, and she and her two Norwegian partners, Christian Lervik and Kim-Andre Nikolaisen, have already broken ground on the main building. They believe they are filling a gap in the Nigerian school system by offering a holistic approach to secondary education with a focus on "whole person development." The trio has worked hard to build the foundations of the school, from writing a code of conduct to plans for teacher recruiting. MIIS alumnus Charley Ruegger MBA '14 recently joined the team as business director of the school. The campus is designed with sustainability in mind, with solar energy panels on buildings and plans to include environmental education for a diverse group of students.
The team expects Xanadu Academy to be fully operational in the fall of 2016, if their current fundraising campaign is a success. "Hopefully I will be able to return to MIIS to complete my degree" after the school opens, says the energetic Chisom. She adds that she could never have gone this far without her experience in Monterey: "My classes at MIIS provided me with the skills I needed to build the school and fulfill my dreams."