New Graduate Erin Teske: Turning Love of Medicine and Languages into Rewarding Career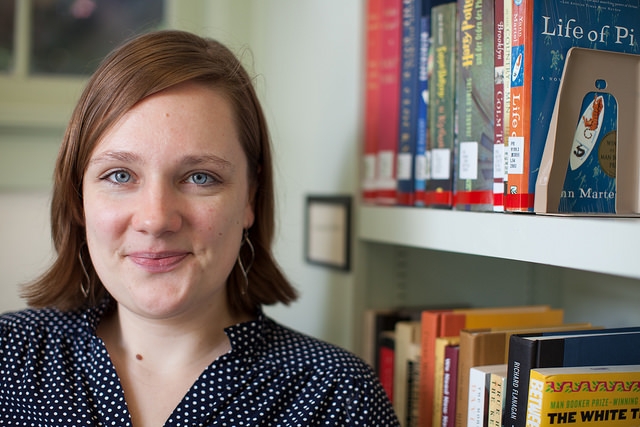 Growing up, Erin Teske MATI '15 always imagined she would work in a hospital, although she assumed she would be sporting a stethoscope instead of speaking Spanish. She studied Latin for four years in high school as preparation for medical school terminology, but at Wesleyan she found herself more drawn to the humanities and majored in Italian and feminist studies. After graduation, she followed her interest in language and culture all the way to Argentina, where she taught English for four years to young professionals, and Spanish to herself, in part with the help of a private tutor.
translation and interpretation at the same time.
Stanford Health Care internship especially created for MIIS students. She says it was an "invaluable learning opportunity," and that she especially appreciates how the staff members "go out of their way to give you constructive feedback and help you learn." She continued to work there every other weekend while she completed her studies and feels she has finally found her true calling using her linguistic skills in the context of health. Erin, who finds interpreting intensely rewarding, has now accepted a full-time position at Stanford Health Care as Relief Interpreter and is excited to work with a new batch of MIIS interns this summer and more summers to come.