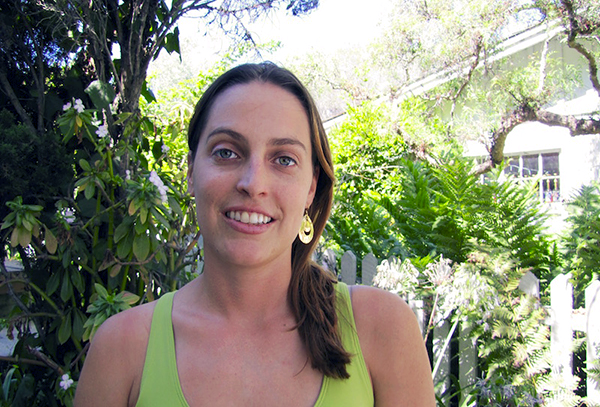 Katherine Hanson MAITED '17 says participating in a student exchange program in Spain as a teenager changed her life. Once fluent in Spanish, she became enthralled with learning about other cultures, submerged herself in international issues, and added Italian to her languages in college. "I love connecting and communicating with people, and being able to do so in their own language makes such a difference," she says, adding that coming to the Middlebury Institute is a lifelong dream.
As part of her offer of admission, Katherine was given a scholarship to participate in the eight-week Summer Intensive Language Program. Not one to waste a good opportunity and a strong believer in the benefits of hard work, Katherine took her French courses very seriously. "It is not an exaggeration to say that some weeks I spent up to 40 hours studying outside class," she says, and it's worth noting in that context that students get 22.5 hours of classroom instruction per week. "There are no shortcuts in language learning," she says. Her hard work paid off because she is now able to begin her French studies at the 400 (advanced) level.
Katherine hopes to build on her experience as a jewelry designer and certified gemologist to carve out a niche in her chosen field of trade negotiation, by specializing in issues related to ethical mining and gem sourcing. "It helps to be passionate about what you do," she says with a big smile. With the combination of language skills and a degree in International Trade and Economic Diplomacy, Katherine is on track to have a real impact in her field.