In the News: High Schoolers Commit to Tackling the Existential Threat of Nuclear War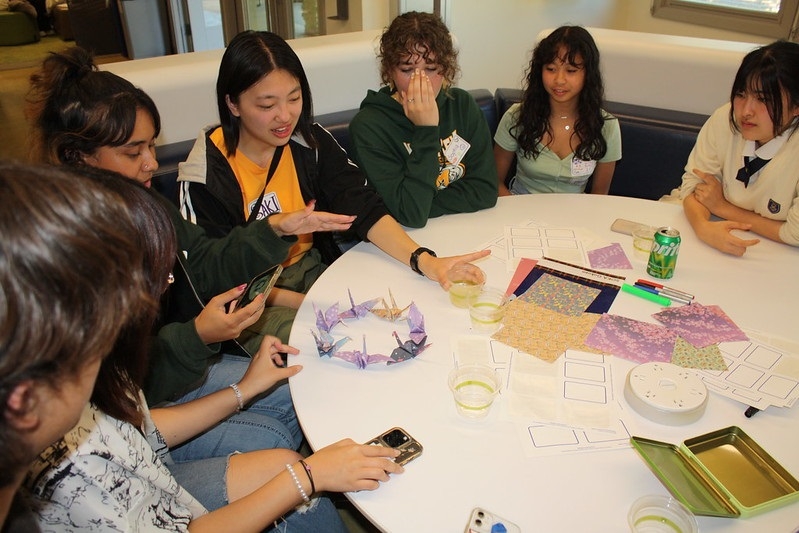 In July, high school students from Wisconsin, Philadelphia, Pasadena, Tokyo, Hiroshima, Osaka, and Monterey High School came together for a conference on nuclear disarmament at the Middlebury Institute of International Studies.
"What can young people do to create a world free of nuclear threats? That's the focus of this conference," said Masako Toki, a researcher and program lead. "We want to train the next generation to take on this existential challenge."
Launched in 2013, the Critical Issues Forum (CIF) is a unique project-based education program for high school students and is facilitated by the James Martin Center for Nonproliferation Studies, based at the Middlebury Institute. The research center is the largest nongovernmental organization in the United States devoted exclusively to research and training on nonproliferation issues. 
As part of CIF, students from participating schools met throughout the year, developing projects ranging from a tile mural promoting peace at Monterey High School to a game to help educate fellow students on nuclear issues. CIF then brought the students to Monterey for the conference.
The opening keynote for the conference was given by Charles Mahaffey, U.S. Department of State, Bureau of International Security and Nonproliferation (and alum of Middlebury Institute, MA International Policy Studies, Nonproliferation '04). Attendees also presented their projects, explored the local area and participated in small group discussions facilitated by college students in the Summer Undergraduate Nonproliferation Fellowship Program.
Students from Monterey High School gave visiting students a tour of their campus, showing off the tile panels that will become a mural advancing peace. 
The conference was featured in Monterey County Weekly.
Participating High Schools:
Julia R. Masterman Laboratory and Demonstration School, Philadelphia, PA 
Monterey High School, Monterey, CA 
Rock University High School, Janesville, WI 
Westridge Presentation, Pasadena, CA 
Hiroshima Jogakuin Senior High School, Hiroshima, Japan 
Kansai Soka Senior High School, Osaka, Japan 
Soka Senior High School, Tokyo, Japan