Prof. Kardam Explores Personal, National Identities in New Book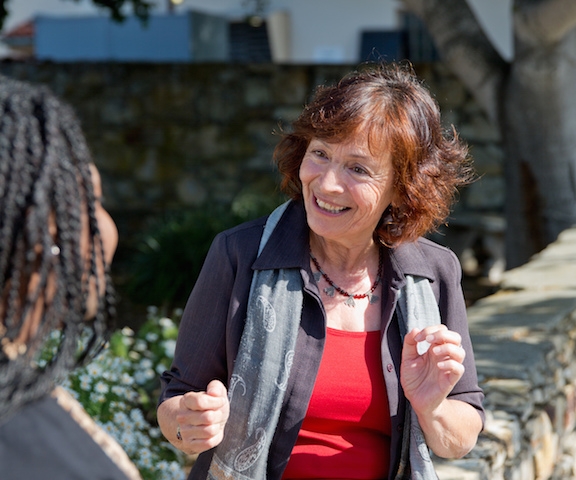 What began for Middlebury Institute professor Nükhet Kardam as research for a biography of her paternal grandfather has become a sweeping personal and family history placed against the backdrop of the demise of the Ottoman Empire and rise of modern Turkey. Her research led to fascinating discoveries and observations about the fluidity of personal and cultural identities that can be found in her new book, "From Ottoman Turk and Beyond: Shimmering Threads of Identity," published on the newly launched MiddCreate platform.
Kardam found that she had to use a dictionary to read the ornate Turkish of her grandfather, a very respected medical doctor and philosopher in the early decades of the last century, but that was only after she had had his writings translated from Arabic script to the Latin script of modern Turkish. She also learned that a lot had been hidden in her family's ethnic background, such as the fact that her grandmother was a descendent of a Kurdish leader, and that her family had adopted an Armenian child.
Examining her family history led Prof. Kardam to an exploration of the very deliberate creation of a national myth to fit the establishment of the Republic of Turkey in 1922, after the war against the occupying powers. New schoolbooks defined Turks as a strong and honorable race from Central Asia, in effect shedding all the complexities of the reality of a country that combined a myriad of ethnicities.
Even though Turkey is very unique example, at the nexus of East and West, Asia and Europe, modernity and antiquity, Islam and secularism, similar questions regarding national and cultural identity abound in today's global society. When Kardam shared her research with students, she found that she had struck a nerve with many who were struggling with their own set of questions related to identity and origin. A
for creative nonfiction, and countless rewarding personal exchanges. Kardam collaborated with colleague Sarah Springer to create her interactive book online, and there are already plans to translate the book into Turkish. For Kardam, the greatest advantage of free online publishing is the prospect of people freely sharing it with others.