Speaker Series to Focus on First 100 Days of Trump Administration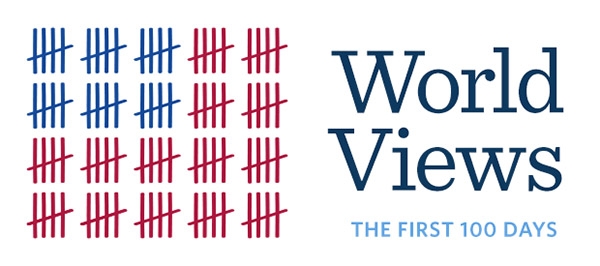 The Trump Administration's impact on a range of critical world issues during its first 100 days will be the focus of the Middlebury Institute's "WorldViews" speaker series this spring, with Institute faculty tackling topics including nuclear proliferation, the U.S.-Russia relationship, and the local impact of Administration policies.
The first session on Wednesday, March 1 will focus on "Global Implications of Administration Policies on Nuclear Weapons" and will feature Dr. William Potter, founding director of the James Martin Center for Nonproliferation Studies.
"Our Evolving Relationship with Russia" will be the focus of the April 12 session, featuring Professor Anna Vassilieva, director of the Institute's Graduate Initiative in Russian Studies.
The final session on May 10 will examine the "Impact of Domestic and International Policies on Our Community," with Graduate School of International Policy and Management Dean Kent Glenzer moderating a panel including Professors William Arrocha, Netta Avineri, and Jason Scorse.
All sessions will take place from 6:00 to 7:00 pm in Room 102 of the McGowan Building at 411 Pacific Street on the Institute's downtown Monterey campus. All events are open to the public with tickets costing $10; to purchase tickets, please visit go.miis.edu/worldviews or call 831-647-4151.