Stanford Health Care Hires MIIS Student Interns for 29th Straight Year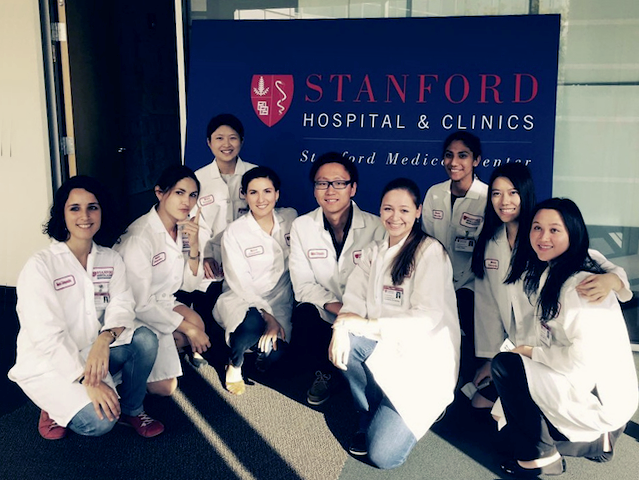 The Middlebury Institute has provided Stanford Health Care access to talented students from the Translation and Interpretation degree programs for summer internships since 1986, or 29 years. Each year, representatives from Stanford visit Monterey to host an informational meeting for students over dinner and interview program applicants. About 15 years ago the two institutions agreed that they would settle on nine as the number of interns who would participate in the program each summer, according to career and academic adviser Jeff Wood.
As part of their paid internship, students complete a weekend training session followed by 21 days of work at Stanford Health Care, a leading academic health system that is part of Stanford Medicine, which includes the Stanford University School of Medicine and Lucile Packard's Children's Hospital.
Graduating student Erin Teske MATI '15 was part of the 2014 intern cohort and recently accepted a full time position as a Relief Interpreter with Stanford Health Care. She describes the internship as an invaluable learning opportunity: "The hospital is a teaching hospital, so staff members are used to working with students and interns and everyone goes out of their way to give you constructive feedback and help you learn." She is very excited to start working there after she graduates and is already looking forward to working with future interns. "I hope that I'll be able to help them the way that my new colleagues helped me!"
The 2015 Stanford Health Care interns are:
Chinese Program
Yanan Cheng MACI '16
Jingxin Lin MATI '16
Jingjing Abby Mo MATI '16
Yiray Wu MACI '15
Russian Program
Galina Ryabova MACI '16
Anastasiia Taranenko MACI '16
Spanish Program
Vianney Cisneros-Stenner MATI '16
Ana Ramirez MACI '16
Suhey Tapia MATI '16