Student Paper Awarded "Most Innovative Research" at Professional Symposium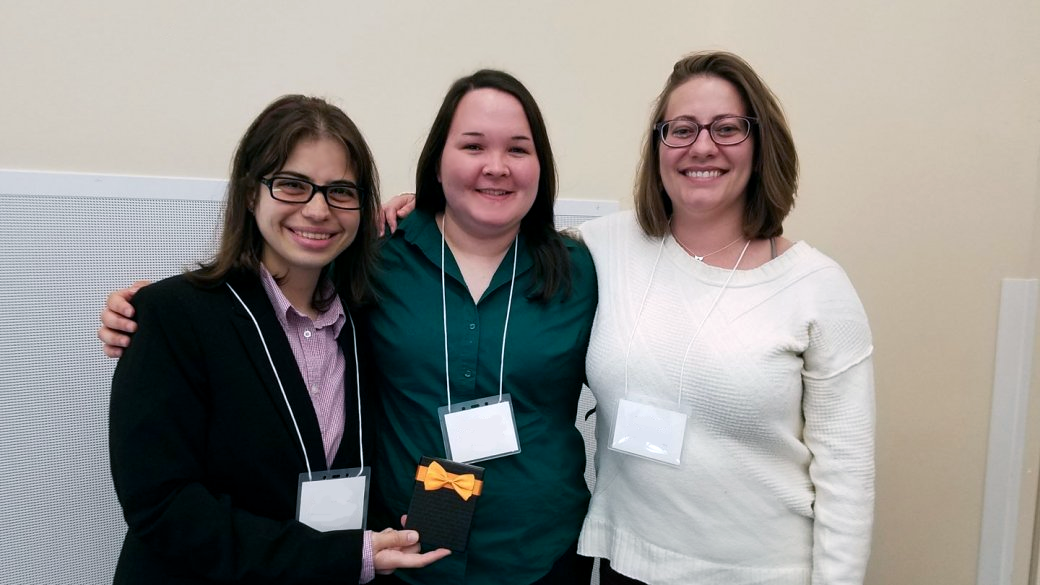 Beating out Ph.D. students in their chosen field of language education, two recent graduates of the Middlebury Institute's Teaching English to Speakers of Other Languages (MATESOL) degree program, Tiffany Diebold MATESOL '18 and Hiba Al Ghabra MATESOL '18, were awarded "Most Innovative Research" for their paper "Constructing Shared Knowledge Through Gesture."
"It was a wonderful surprise," says Al Ghabra, "and great validation of our work."
Diebold and Al Ghabra began their research as a project for a class they both took with Professor Netta Avineri in the fall of 2017. The following semester Professor Thor Sawin suggested they submit their paper at the UC Davis Symposium on Language Research held for the fifth time in May. The duo updated resources and got constructive feedback from several faculty members before submitting. "It was an exciting opportunity, and Professor Sawin really supported us throughout the whole process," says Diebold.
When they learned they had been invited to present their research before the panel on innovative research at the symposium, they started practicing the oral presentation. "We practiced a lot and our friends got to hear it so many times," Diebold says with a chuckle, and adds that they also practiced and solicited feedback from classmates and faculty members. Al Ghabra says all the practice helped make them feel very confident presenting their research.
A few days after graduation they drove to Sacramento for the symposium. "We were really lucky that my dad was visiting and he drove us, and then our great friend Dana Parsons MATESOL '18 joined us for support." Diebold, Al Ghabra and Parsons have been almost inseparable since their first semester at the Institute.