Summer Adventures Take Institute Students to Micronesia, Ireland, Kenya, and More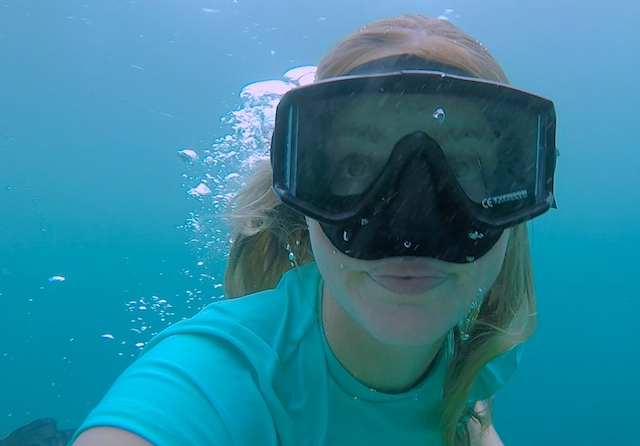 From discovering "sky whales" in Ireland to exploring the magnificent coral reefs of Micronesia, Middlebury Institute students scattered across the globe this summer to pursue internships, fellowships, and a range of other immersive learning experiences connected with their graduate education back in Monterey. Many of these adventures have been chronicled on the student blogs linked below.
Summer Fellows with the Center for the Blue Economy (CBE) are typically among our most prolific summer blogger/correspondents, as they are asked to maintain a blog as part of their fellowship. This summer, Whitney Berry MAIEP-PCMI '18 shared tales of her month in Southern Pohnpei, Micronesia with the Enipein community supporting the establishment of a "Ridge to Reef" conservation plan that connects rainforests, mangroves, and coral reefs.
Meanwhile, Berry's International Environmental Policy program colleague Heidi Williams MAIEP '16 wrote of "sky whales" and other exotic Irish phenomena she has encountered while doing research on non-market ocean economics at the National University of Ireland, Galway.
Not content to let the summer fellows have all the fun, while in Nairobi, Kenya on Institute business Special Programs Manager Carolyn Meyer blogged about her own impromptu surprise visit to CBE Fellow Emma Tonge MAIEP '25 in her office at the United Nations Development Programme. Tonge is serving as an intern for the UN's Marine Litter Project this summer.
Not all student blogs focus on summer adventures. Internet connection permitting, Peace Corps Masters International student Lindsay Cope MAIEP-PCMI '17 blogs from her 27-month Peace Corps service assignment in the Philippines. Lindsay departed in July 2014 and expects to return to Monterey in late 2016 to complete her degree at the Institute. Her blog includes stories of mango festivals, teaching safe sex in a socially conservative country, and the emotional impact of extreme urban poverty in Manila.
The wide range of other opportunities for Institute students to live and work abroad, which includes the International Professional Service Semester, the DPMI Plus program, and the Frontier Market Scouts, is summarized on our Immersive Learning and Study Abroad page. While results vary from year to year and program to program, in a typical year, nine out of ten Institute students seeking a relevant summer internship or fellowship are able to secure an offer.
Wherever their summer adventures take them, most students share one common experience: a tremendous opportunity for both professional and personal growth as they encounter new situations and challenges that require them to apply the lessons learned in their classrooms back in Monterey.