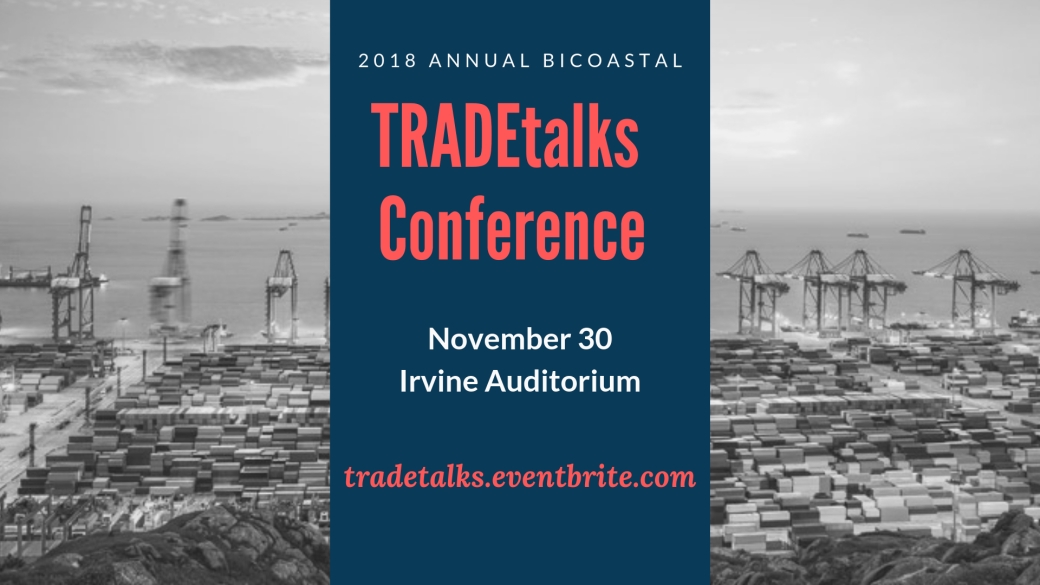 Join the Middlebury International Trade Association on November 30, 2018 to find out what experts in international trade are expecting on the horizon. 
The Bi-Coastal TradeTalks Conference connects speakers in Monterey, CA and Washington, D.C. for panel discussions on this year's greatest trade issues, including U.S. trade with China, the European Union, and the US Mexico Canada Agreement (USMCA) and developments in export compliance. Other discussions include an exploration into some of the broader effects of international trade on local actors and strategies for resilience. Learn how the newest changes in trade policy affect your livelihood and how companies can come out ahead.
The conference is free for students. Register here.