Training Budding Social Entrepreneurs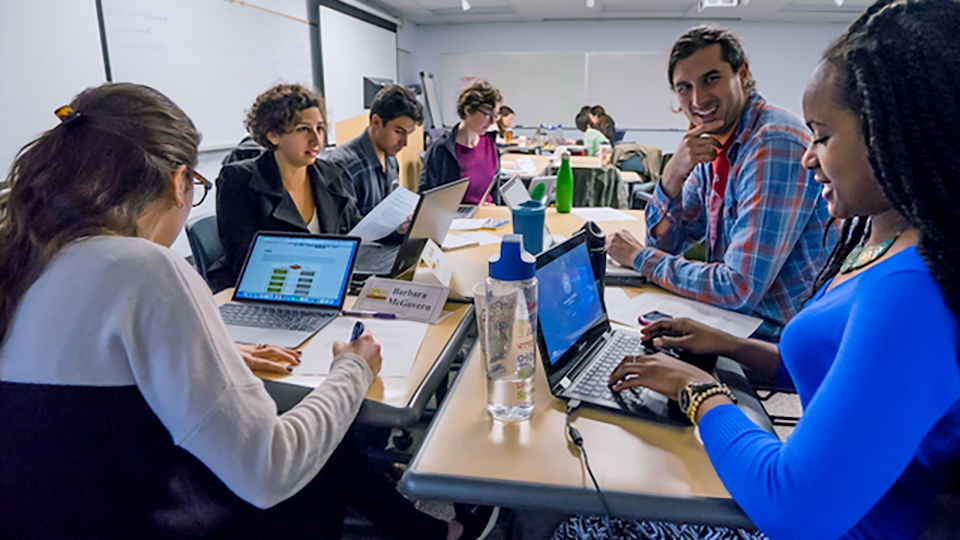 Since 2011, the Frontier Market Scouts program at the Middlebury Institute has been training budding social entrepreneurs, and serving as a launch pad to countless new careers through its unique fellowships. The flagship program of the Institute's Center for Social Impact Learning has grown steadily from its founding five years ago, with training sessions now offered three times a year in Washington DC, Amsterdam, and Monterey.
Successful completion of the training leads to a Professional Certificate in Impact Investing and Social Enterprise Management, and graduates also have the opportunity to become candidates for three-to-six-month fellowship positions with social ventures, accelerator programs, or impact funds around the world. Since 2011, Frontier Market Scout Fellows have gained valuable experience working with over 100 social enterprises during field assignments in countries such as Brazil, India, the Netherlands, Ecuador, Colombia, Vietnam, Lebanon, and Kenya.
Twenty-five people from 13 countries with varied backgrounds such as law, traditional finance, tech startups, rural agriculture, and academia came together in Monterey this January to learn from the very best in the field of social impact investing—people like Daniel Epstein and Ashok Reddy, co-founders of Unreasonable Capital, Alex Lazarow of the Omidyar Network, Steve Ellis from Colorado Capital, Morgan Simon from PI Investments and Transform Finance, as well as the entire Cordes Foundation team.
"I am grateful for so many insights about team building, emerging markets and numbers (and the importance of knowing both of them), new double bottom line business model frameworks and hybrid models… The list is endless," said one participant via the course evaluation survey. Another simply exclaimed "Amazing" before adding that the training was very relevant, with "a great mix of experiences from both the entrepreneur's perspective and the investor's perspective."