Translation and Localization Management Program Adds Specializations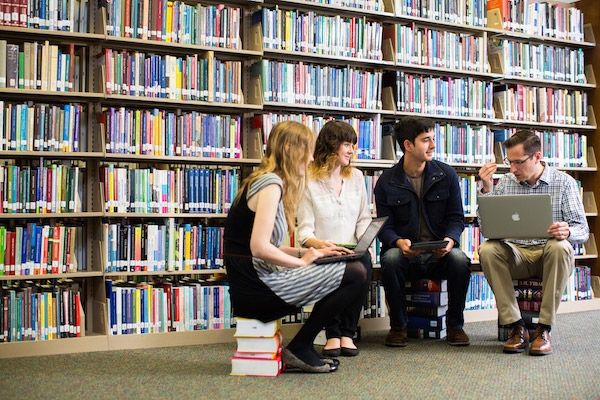 Graduates of the Middlebury Institute's Translation and Localization Management (TLM) degree program are highly sought after as this burgeoning new field continues to grow rapidly. The degree program recently expanded to offer students three distinct tracks for specialization: translation, localization, and management.
"The original Translation and Localization Management program was one-size fits all and required near-native second language skills, which are not all that common," explains program coordinator and professor Max Troyer MAT '09. "We wanted to expand access to TLM to people with undergrad degrees in business, computer science, communications and other areas, who have a second language, and want to focus on the technology or business side of the localization industry." Regardless of the specialization they choose, all students will learn the software tools that enable localization, gain the skills to manage complex projects with virtual teams, develop lifelong employability, and get the real-world experience of working in a translation agency for an actual client.
The expanded program allows students who pick the translation specialization to take translation courses, while localization and management specialization students take language courses to improve their second language, or intercultural competency courses.
Troyer is very excited about the new opportunities now available to students. "With our new specializations, we allow students to choose an area of focus, and plan on offering new courses on advanced localization engineering, the client-side of the localization industry, and the cultural adaptation of products and ideas."
In the video below, current Translation and Localization Management student Min Tan MATLM '17 explains what drew her to the program and provides a glimpse into her life as a student at the Middlebury Institute.