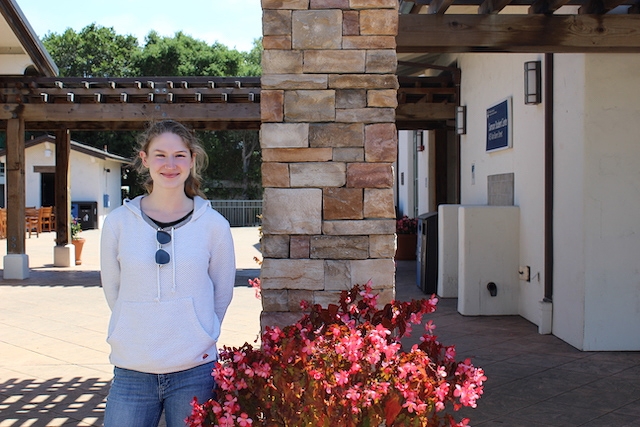 Two Middlebury Institute students were awarded Boren Fellowships for the study of less commonly taught languages in world regions critical to U.S. interests and underrepresented in study abroad.
Abby Richardson MAIPD '20, will be studying Arabic during the summer in Jordan, and Nicholas Seltzer MANPTS '18, will be studying in China during the fall semester.
The Boren Fellowship, funded by the National Security Education Program, provides awards to U.S. graduate students in pursuit of language studies. The fellowship is intended for students learning less commonly taught languages in parts of the world deemed important to U.S. interests, where students are less likely to study abroad. These countries include Africa, Asia, Central and Eastern Europe, Eurasia, Latin America, and the Middle East. Boren Fellows then commit to work in federal government for a year or more after graduation.
Richardson will be studying at the Sijal Institute in Jordan's capital city, Amman. She is excited for the opportunity to live with a host family and be immersed in the Arabic language. "I've wanted to study abroad in Jordan for a long time. I applied for the Boren in undergrad but I didn't really have the opportunity to utilize campus resources. This time around, working with Professor David Wick was a huge help."
She hopes that her studies in Arabic along with her homestay will give her an immersive experience in a part of the world that she feels is often misrepresented. "The Middle East is an area of the world where I don't think Americans are taught about in an authentic sort of way, beyond what the media portrays. I'm thrilled to have the opportunity to learn about the reality of people's lives, and their history. I'm interested in working with populations affected by violent conflict, and women in particular. Jordan is known to be a haven for refugees, especially Palestinian and Syrian refugees. So I'm hoping to spend some time as well talking to refugees about living in Jordan, especially women and children."
Students Bryce Bray and Siobhan Gibbons each learned this week that they won a Boren Fellowship, the first time that two students from the MA in International Environmental Policy program have ever been awarded a Boren in the same year.
Seven Middlebury Institute students will be studying Indonesian, Arabic, Chinese, Punjabi, and Portuguese this summer on U.S. State Department Critical Language Scholarships.
Middlebury Institute student Stephanie Gentle is adding her eighth and ninth languages as a Boren Fellow in Kyrgyzstan while using her skills to conduct valuable research for her international environmental policy degree.