Kent Glenzer
Associate Professor
Kent has extensive work and research experience in sub-Saharan Africa, having spent 28 years prior to coming to the Institute with international NGOs such as Oxfam America, CARE, PATH, and also with Peace Corps. His work, teaching, and research focuses on the intersections of culture, organizational behavior, monitoring and evaluation, decision making, and strategy. He specializes in understanding how power dynamics, identity politics, and structural exclusion influence organizations, public policy, philanthropy, and the relationships between public, private, and nonprofit actors.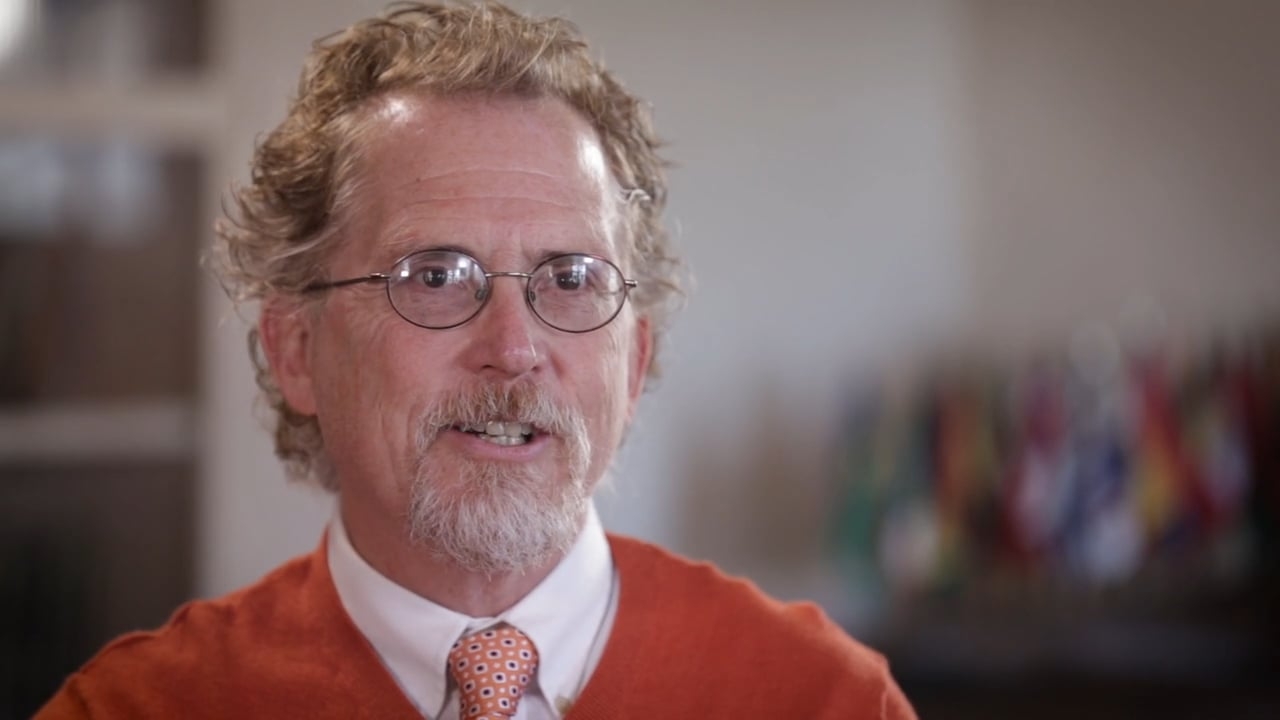 Areas of Interest
I'm passionate about transforming higher education so as to better prepare young professionals to work on complex, wicked problems. This requires us to rethink and reinvent relationships between public, private, and nonprofit enterprises to connect disciplinary silos and expertise in new ways, and adopt transformative andragogical approaches in our programs. What the world doesn't need is more competent, obedient, rule-following technocrats. What it does need is feral professionals who can transform systems and reconfigure long-standing relationships of power.
Academic Degrees
PhD, Emory University, 2005

MA

in Communication, Cornell University, 1990

BA

in Journalism, Northwestern University, 1983
Professor Glenzer has been teaching at the Institute since 2011.
Publications
Co-editor and chapter contributor in the forthcoming Action Research Handbook (3rd edition).
Appointed to Editorial Board of the Action Research Journal.
Led the formative evaluation of Save the Children's $5 million program devoted to global knowledge sharing and building robust communities of practice related to food security programming.
Consulted with Geneva Global on a long-term program to build the civil society sector in western China. This work is ongoing.
Consulted with the Ford Foundation in China – and

NGO

partners there – on a strategic monitoring, evaluation, and learning system for the country office.
Contributed a chapter to a book on understanding culture and cultural change for the Army Research Institute, a book targeted at army officers, as well as being lead expert for a training module for army staff on using appreciative inquiry to advise host country staff on organizational development and change.
Authored Oxfam America's Rights-Oriented Programming for Effectiveness and Oxfam International's Program Principles, which both served to strategically frame the organization's long-term and rights-based approaches to development and social change.
Oversaw a three-year, multi-level portfolio assessment of

CARE

's work on women's empowerment and oversaw the massaging of evaluation results into organizational practice.