Kent Glenzer
Associate Professor
Kent has extensive work and research experience in sub-Saharan Africa, having spent 28 years prior to coming to the Institute with international NGOs such as Oxfam America, CARE, PATH, and also with Peace Corps. His work, teaching, and research focuses on the intersections of cultural hegemony, power, organizations, transformational social change, public/private/nonprofit collaboration, deploying qualitative and mixed method approaches. His current board engagements include Change Elemental, Gathering for Women, the City of Monterey Appeals board, and serves on advisory panels for Oxfam International and the Community-Led Development Movement. Kent co-leads CoLab, a partnership between academic institutions and organizations and communities in the County of Monterey. He is also an Associate Editor of the Action Research Journal.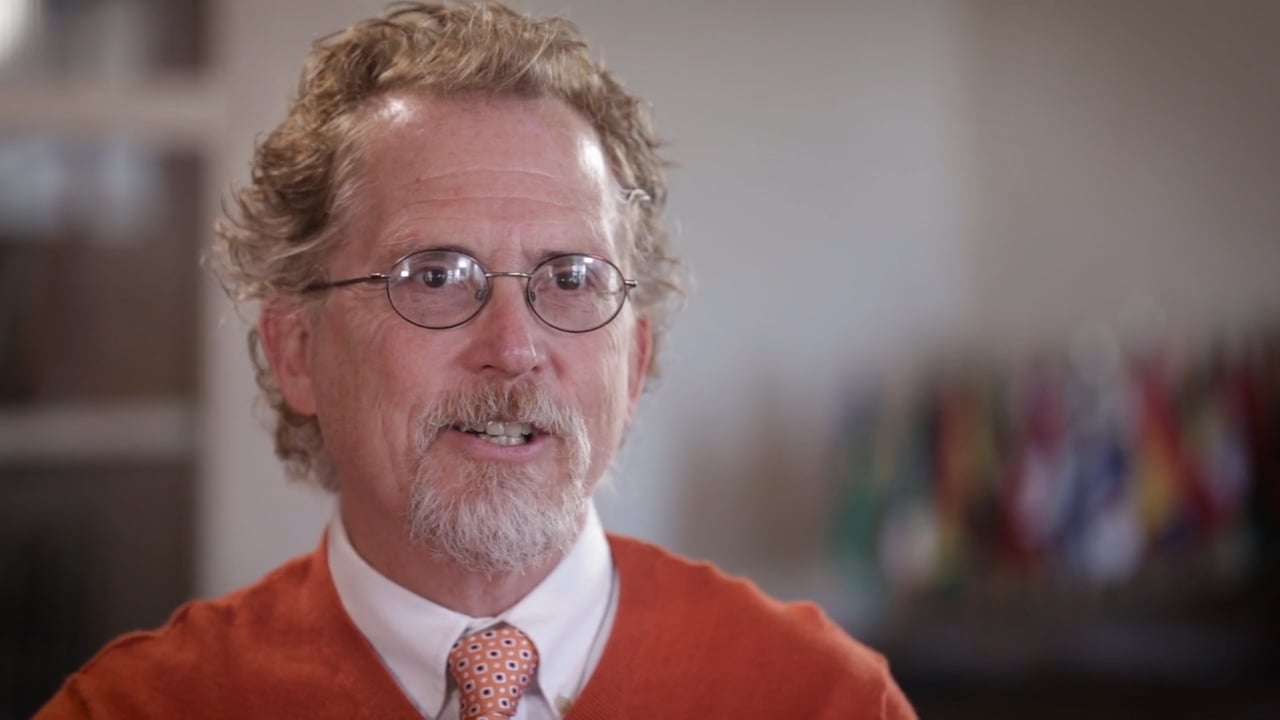 Areas of Interest
I'm passionate about transforming higher education so as to better prepare young professionals to work on complex, wicked problems. This requires us to rethink and reinvent relationships between public, private, and nonprofit enterprises to connect disciplinary silos and expertise in new ways, and adopt transformative andragogical approaches in our teaching. What the world doesn't need is more competent, obedient, rule-following technocrats. What it does need is feral professionals who can transform systems and reconfigure long-standing relationships of power. Oh, and also: I'm passionate about underground hip-hop, post-punk, and the amazing new sounds coming out of the global latinx communities.
Academic Degrees
PhD, Emory University, 2005
MA in Communication, Cornell University, 1990
BA in Journalism, Northwestern University, 1983
Professor Glenzer has been teaching at the Institute since 2011.
Publications
"Towards Equity: Power, Cultural Hegemony, and Organizations." Action Research Journal 19, 4 (2021): 609-613.
"Caring in Action Research." Co-authored with Hilary Bradbury. Action Research Journal 19, 3 (2021): 475-479.
Development, Aid, and Social Transformation. Special Issue of the Action Research Journal. Lead among four co-editors, June 2017.
"Untaming aid through action research: Seeking transformative reflective action." Co-authored with Alfredo Ortiz-Aragon. In Glenzer et. al. eds, Special Issue of the Action Research Journal, June 2017.
"Insurgent inquiry: Connecting action research, impact evaluation, and global strategy in a rights-based international development NGO." Co-authored with Elisa Martinez and Michael Drinkwater. The Handbook of Action Research, 3rd edition, 2015.
"Introduction to Symposium on Rethinking Farmer Participation in Agricultural Development: Development, Participation, and the Ethnography of Ambiguity." Co-authored with Nicole Peterson and Carla Roncoli. Journal of Agriculture and Human Values 1, 28 (February 2011): 98-9.
"We Aren't the World: La production institutionnelle du succès partiel." In Niger 2005: Une catastrophe si naturelle, eds Xavier Crombé and Jean-Hervé Jézéquel, 117-144. Paris: Editions Karthala, 2007.
"La Sécheresse: The Social and Institutional Construction of a Development Problem in the Malian (Soudanese) Sahel, c.1900-1982." Canadian Journal of African Studies 36, 1 (2002): 1-34.
"Leading learning and change from the middle: Re-conceptualizing strategy's purpose, content and measures." Co-authored with Colin Beckwith and Alan Fowler. Development in Practice 12, 3-4 (August 2001): 409-423.
"State, Donor and NGO Configurations in Malian Development 1960-1999: The Enactment and Contestation of Global Rationalized Myths in an Organizational Field." In Globalization, the Third World State and Poverty-Alleviation in the Twenty-First Century, ed. Ikubolajeh Logan, 161-180. Aldershot, England: Ashgate Publishing, 2001.