BIPOC Voices at MIIS Series
The BIPOC Voices at MIIS (Voices) initiative is a collaboration between the Middlebury Institute's BIPOC Voices Planning Committee (composed of students, the JEDI Officer and Director of Student Life), Sustainability Council, Vice President's Office, Kathryn Wasserman Davis Collaborative in Conflict Transformation Fund, and the Library.
To join an upcoming talk via Zoom or in person, staff, faculty, and community members may contact student.services@middlebury.edu or follow access instructions included in the flyers posted below:
History of the BIPOC Voices at MIIS Series
The Student Council Diversity Equity and Inclusion (DEI) Committee was awarded $25,000 in spring 2022 from the Provost's Academic Council (PAC) for a new initiative called: BIPOC Voices at MIIS. 
This project is a milestone in students' continued efforts to create lasting institutional change at MIIS and represents our long-term commitment to bringing more diverse voices to our campus. 
Through this strategic initiative, three BIPOC speakers will be invited to MIIS each semester to share their expertise on a wide range of topics. The series will emphasize local speakers, student-generated topics, a networking component, and hybrid programming. Speakers will be offered honoraria for their time and perspective, as well as the ability to archive recordings of the series in a dedicated library collection for future reference. Upon successfully launching and implementing the series over an initial two years, the PAC will consider extending the program for an additional two years. 
Desired Impact
Create dialogue around non-white, non-American paradigms and perspectives that reflect MIIS' diverse student population, and broaden our collective knowledge base on issues, such as climate change, sustainability and education
Increase student awareness of and involvement with BIPOC-led organizations and initiatives in their field(s) of study
Create a sustainable video archive of lectures, panels and Q&As with BIPOC experts on topics of relevance to the MIIS community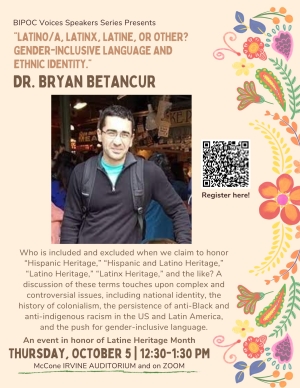 Dr. Bryan Betancur
"Latino/a, Latinx, Latine, or Other? Gender-Inclusive Language and Ethnic Identity."
Who is included and excluded when we claim to honor "Hispanic Heritage," "Hispanic and Latino Heritage," "Latino Heritage," "Latinx Heritage," and the like? A discussion of these terms touches upon complex and controversial issues, including national identity, the history of colonialism, the persistence of anti-Black and anti-indigenous racism in the US and Latin America, and the push for gender-inclusive language.
Click here to watch the recorded presentation of Dr. Betancur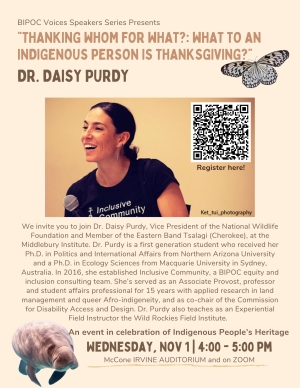 Dr. Daisy Purdy
"Thanking Whom for What?: What to an Indigenous Person is Thanksgiving?"
We invite you to join Dr. Daisy Purdy, Vice President of the National Wildlife Foundation and Member of the Eastern Band Tsalagi (Cherokee), at the Middlebury Institute. Dr. Purdy is a first generation student who received her Ph.D. in Politics and International Affairs from Northern Arizona University and a Ph.D. in Ecology Sciences from Macquarie University in Sydney, Australia. In 2016, she established Inclusive Community, a BIPOC equity and inclusion consulting team. She's served as an Associate Provost, professor and student affairs professional for 15 years with applied research in land management and queer Afro-indigeneity, and as co-chair of the Commission for Disability Access and Design. Dr. Purdy also teaches as an Experiential Field Instructor the Wild Rockies Field Institute.
Kanyon Sayers-Roods
"You're on Native Land, So Now What?!"
We invite you to join Kanyon "Coyote Woman" Sayers-Roods. Kanyon Sayers-Roods is Costanoan Ohlone-Mutsun and Chumash; she also goes by her given Native name, "Coyote Woman". She is proud of her heritage and her native name (though it comes with its own back story), and is very active in the Native Community. She is an Artist, Poet, Published Author, Activist, Student and Teacher. The daughter of Ann-Marie Sayers, she was raised in Indian Canyon, trust land of her family, which currently is one of the few spaces in Central California available for the Indigenous community for ceremony. She is a recent graduate of the Art Institute of California, Sunnyvale, obtaining her Associate and Bachelor of Science degrees in Web Design and Interactive Media. She is motivated to learn, teach, start conversations around decolonization and reinidgenization, permaculture and to continue doing what she loves, Art.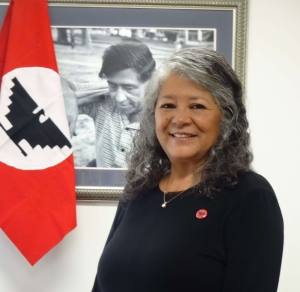 Teresa Romero, President of the United Farm Workers
The first Latina and first immigrant woman to become president of a national union in the United States, Teresa Romero replaced Arturo S. Rodriguez as the third president of United Farm Workers in December 2018. Formerly the union's No. 2 officer as secretary-treasurer, she has years of experience overseeing the complex financial management, administrative, staff recruitment, personnel, fundraising, IT and social media operations of a far-flung organization involved in field organizing, contract bargaining and administration, legislative and legal affairs, and far-reaching international initiatives. Romero worked closely with elected UFW leaders as chair of the union's audit and finance committee. She ran fundraising efforts that collected $1 million to build the UFW's new state-of-the-art 10,294-square foot facility in Salinas serving the largest concentration of unionized farm workers in the nation. Before joining the UFW, she managed a construction company and a law firm that helped workers with immigration and workers compensation claims. Teresa Romero is an immigrant from Mexico who is proud of her U.S. citizenship and Mexican and Zapotecan heritage. She has played an important part in many recent successful union efforts, is admired by her peers for her work ethic, calm competence, organizational skills, ability to build relationships, and Si Se Puede! Spirit. 
For the last few months Teresa has attended several immigration negotiation meetings for the Blue Card legislation sponsored by Congress woman Zoe Lofgren. This legislation would give farm workers and their families a path to citizenship if they have worked and continue to work in the agricultural industry for a certain number of years. 
In May of 2019 she received the Ohtli award by the first Mexican woman ambassador in the United States. This award is given on a yearly basis to Mexican citizens who work in the U.S. and help promote their culture while opening paths for other Mexican nationals. As President of the United Farm Workers she has been in discussions with the Mexican government to help put emphasis on the dairy and agricultural industries that refuse to hire woman. She is dedicated to change that type of atmosphere and create a system to apply in both the U.S. and Mexico to hire woman while also helping create an environment in which woman are no longer enduring verbal, mental and sexual abuse. Teresa is aware and humbled by the fact that many farmworker women see themselves in her. She's helping pave the way and empowering women. Si Se Puede! 
April 25, 2023: 4:30-5:30 PM Pacific on Zoom or McGowan 102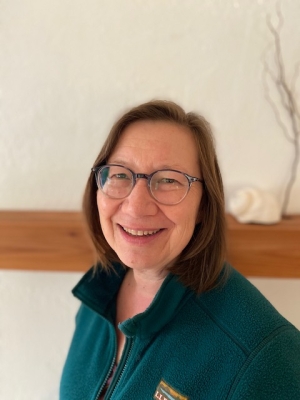 Kim Ly Bui
The Path to an Apology: history, racism, local government and community
Kim Ly Bui is a retired City of Monterey Executive (first Vietnamese-American Library Director in the country), member of Pacific Grove's Diversity, Equity and Inclusion Task Force, leadership coach and poet.
Her experiences as an Asian-American woman, municipal department head, city volunteer and author of Pacific Grove's 2022 Apology to Chinese Village Community and Descendants provide a unique perspective on equity, diversity and inclusion work in local government.
March 30, 2023, 6:00PM Pacific, online via Zoom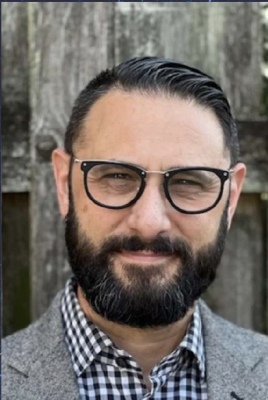 Dr. Vincent Intondi
Intersections of Racial Justice and Nuclear Disarmament
This talk will focus on the intersection of race and nuclear weapons. Dr. Intondi will provide an overview of his research and first book, which examines Black activists who fought for nuclear disarmament, often connecting the nuclear issue with the fight for racial equality and liberation movements around the world. Beginning with the atomic bombings of Hiroshima and Nagasaki, Dr. Intondi will explore the shifting response of Black leaders and organizations, and of the broader African American public to the evolving nuclear arms race and general nuclear threat throughout the postwar period. Many in the African American community actively supported nuclear disarmament even when the cause abandoned by other groups during the McCarthy era, allowing the fight to abolish nuclear weapons to reemerge powerfully in the 1970s and beyond. Black leaders never gave the nuclear issue up or failed to see its importance, and by doing so, broadened the Black freedom movement and helped define it in terms of global human rights.
February 22, 2023 at 5:00pm Pacific, online via Zoom
Non-Institute community members are welcome to attend. Registration required here.  
MIIS students may find details for this event in the All Students Group of MIcommunity.
Faculty and staff should refer to all community messages and reminders sent by email.
This event is co-hosted by the James Martin Center for Nonproliferation Studies (CNS) and is part of the CNS Critical Issues Forum.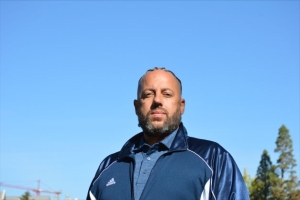 Jody Lykes
Making Noise on Campus: A Scholarly Review of Hip Hop Studies
I'm a Hip Hop scholar. I was raised between Sunnyside, WA and Santa Maria, CA. I received my Bachelors from Brigham Young University, Provo in Political Science with a Spanish minor. I earned my Masters from the University of Nevada, Reno in Educational Leadership. I earned my Ph.D. from the University of Nevada, Reno in Education, Diversity & Equity. Before I came to the University I worked for a few years at Truckee Meadows Community College. I teach several diversity courses on campus. When I'm not on campus, I'm probably eating with my family at a local casino. I'm a fan of the Seahawks, Sixers and Black Stars. I love learning about Nevada Black history. Nevada students are my heart.
November 17, 2022 at 5:30pm (date subject to change), in person and online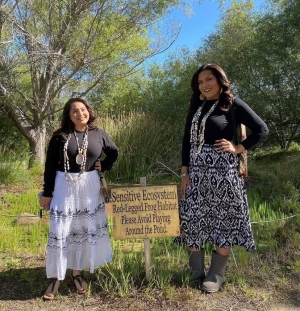 The Ohlone Sisters (Costanoan Rumsen Carmel Tribe)
Social Justice Through the Eyes of the Native
The Ohlone Sisters Carla Marie and Desiree Munoz are members of the Costanoan Rumsen Carmel tribe and represent Rumsen ohlone people. Carla Marie and Desiree are facilitators of the past and present ohlone knowledge. They focus on youth engagement, land use, cultural knowledge sharing, and community collaboration in relations to social justice.
October 24, 5:00pm Pacific, Irvine Auditorium, McCone Building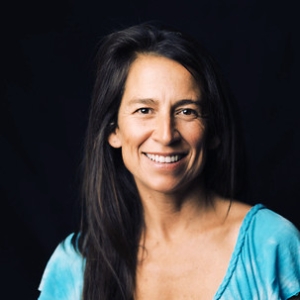 Dionne Ybarra
Youth & Marginalized People Empowerment through a Passion for the Ocean
Dionne Ybarra is a Mexican American woman born and raised in a marginalized neighborhood  in East Salinas, daughter of a migrant farm worker and Gold Star Family Member. She is married  and the mother of four sons and one adopted daughter and is a 27-year resident of Pacific  Grove. She is the Founding Director of The Wahine Project a nonprofit organization whose  mission is to eliminate the barriers that prevent a diversity of girls from a relationship with the ocean and with one another. She is the owner of two local businesses that integrate ocean conservation, manufacturing and retail spaces. Currently Dionne is the Chairperson of the Civil Rights Commission of Monterey County. Dionne will complete her Masters in Social Work from Tulane University in August of 2023. Dionne is the co-author of the recently published book, Step Up to Run.
October 5, 2022 at 6:30pm in McGowan 102 and Online