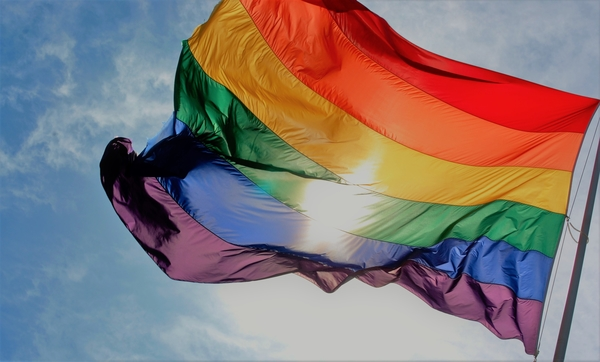 The Middlebury Institute ensures that our campus is a welcoming and safe environment for members of the 2SLGBTQIA+* community and that students, faculty, and staff are aware of local resources, events and opportunities to connect.
The resources listed on this page are merely a starting point for the open discussion about fostering an environment that continues to encourage diversity and acceptance.
*2SLGTBQIA+ is an acronym for Two-Spirit, Lesbian, Gay, Bisexual, Transgender, Queer and/or Questioning, Intersex, Asexual, and the plus reflects the countless affirmative ways in which people choose to self-identify. 
Preferred Name and Pronoun Information
Middlebury recognizes that some members of our community use names other than their legal names to identify themselves. One way Middlebury seeks to promote comfort and safety among those who wish to do this is through a preferred name procedure in BannerWeb, where students, faculty, and staff may now indicate their preferred first name regardless of whether or not they have legally changed their name.
Student Organizations
Queers and Allies at MIIS, commonly known as QAAAM, is a student club* open to all students who share a mutual interest in cultivating, nurturing, and enriching the queer experience at MIIS. Queers and Allies at MIIS exists to promote the inclusion of all aspects of the queer identity, through awareness and education in the MIIS and greater Monterey community. Also, through its semester events, QAAAM aims to create a safe space for all attendees. A few of our most memorable events include the Coming Out at MIIS Story Reel, Intersectionality and Queerness Podcast with MIIS Radio, Let's Talk About It: Being a Queer Professional, World Aids Day Storytelling Discussion, and our inaugural Lavender Graduation in May 2020.
To contact QAAAM, please follow us on MIcommunity and Instagram.
*Student clubs change each semester. Check go.miis.edu/clubs for a current club list.
Local Organizations
American Civil Liberties Union (ACLU)
Access Support Network for HIV/AIDS Resources
Intimacy, Sexuality, and Gender Center of Monterey
Salinas Valley Pride
Cal State Monterey Bay Student Union
Cal State Monterey Bay Otter Cross Cultural Center
Diversity Center of Santa Cruz
Epicenter – Our Gente
Rainbow Speakers and Friends
In addition to these organizations, there are several informal groups for meeting and socializing with other LGBTQ+ people in the area. These include the Monterey LGBTQ and Friends Meetup Group and the Monterey Bay LGBTQ+ Network. The Monterey Peninsula Pride organization also hosts several regular events in Monterey and Salinas.
LGBTQ Travel Directories
These are a few great resources for travel deals and discounts:
Damron
Purple Roofs' Central CA Gay Travel Resources
International Gay & Lesbian Travel Association
Nightlife
Several venues host LGBTQ+ events and evenings both on the Monterey Peninsula and elsewhere in the area:
East Village Coffee Lounge
Professionals Mixer
Santa Cruz Fab Fridays
Splash Nightclub
Please note that not all of these business may currently be open. We encourage you to check in with each.
Pride Parades and Other Events
Two local annual pride events are Monterey Peninsula Pride (generally in late June) and Salinas Valley Pride (Generally in early October).
In addition, major California cities like San Francisco, Los Angeles, Sacramento, and San Diego all have large annual LGBTQ+ pride parades, usually in the summer months. For information about the Santa Cruz Pride Parade, visit the Santa Cruz Diversity Center. Nearby cities like Salinas and Castroville also have had pride events in the past.