Next Application Deadline December 5
Advisory Council: International Trade
The International Trade Advisory Council is a group of highly successful professionals, many alums of the program, who work with faculty, providing counsel and advice to keep the program on the cutting edge of the dynamic world of trade and diplomacy. In addition, advisors often work directly with students as they prepare to begin their careers.
The International Trade program is at its heart a professional degree. It has been designed in close cooperation with professionals actively practicing in the field, across government, business, consulting, and civil society.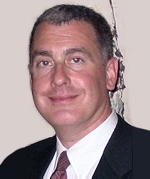 Neal Ambrose
Employer: Dell Technologies
Title: Senior Trade Compliance Analyst
Location: Seattle, Washington
Education: MBA, International Management (Middlebury Institute); BA, Political Science (University of Puget Sound)
Neal Ambrose focuses on integrating trade compliance and international logistics practices of the Isilon Systems following their acquisition by EMC, and EMC's subsequent acquisition by Dell. In his spare time, Ambrose enjoys skiing, cycling, sea kayaking, and collecting oysters at his property on the Olympic Peninsula.
Ambrose has been involved in international trade his entire career, including expatriate assignments in Hong Kong and Switzerland, and has lived overseas for 12 years.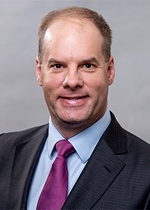 Ed Brzytwa
Employer: American Chemistry Council (ACC)
Title: Director for International Trade
Location: Washington, D.C.
Education: MA, Commercial Diplomacy, International Trade Policy (Middlebury Institute); Master of Advanced International Studies (Diplomatic Academy of Vienna, Fulbright Fellow); BA, Classics (Holy Cross)
Ed Brzytwa leads the ACC's trade policy and advocacy work, with a strong focus on influencing U.S. trade negotiation and policy initiatives to strengthen the business of chemistry. Throughout his career he has worked on a wide array of policy issues related to digital trade, localization barriers to trade, investment, technical barriers to trade, export restraints, trade facilitation, and sanitary and phytosanitary measures.
Previous roles:
Information Technology Industry Council, Director for Global Policy
United States Trade Representative, Director for APEC Affairs
United States Trade Representative, U.S. Negotiator
Department of Commerce, U.S. Negotiator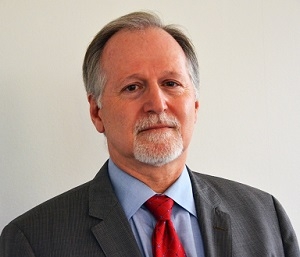 Robert Koopman
Employer: World Trade Organization
Title: Chief Economist and Director of the Economic Research and Statistics Division
Location: Geneva, Switzerland
Education: PhD, Economics (Boston College), BA, Economics (University of Southern Maine)
As chief economist at the WTO, Bob Koopman provides the Secretariat and member countries with analysis and information that promotes a deeper understanding of trade and trade policy's role in economic growth and development. He also serves as the WTO representative to the G20 Trade and Investment Working Group, is a research associate of CEPR, London, an editor of the Springer Series on Advances in Applied General Equilibrium Modeling, and a professor at the Graduate Institute in Geneva. 
Previous roles:
Director of Operations and Chief Operating Officer for the U.S. International Trade Commission
Chief Economist and Director for the U.S. International Trade Commission Office of Economics
Numerous leadership and research positions at the Economic Research Service of the USDA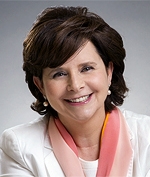 Debra Marks
Employer: IBM
Title: Government Relations Executive for Global Policy and Market Access
Location: Washington, D.C.
Education: MA, International Economics/International Relations (Johns Hopkins); BA, Political Science (Tulane)
Since 2004, Debra Marks has been the lead lobbyist for IBM's international trade portfolio. Her work, which spans four continents, is focused on global technology policy issues, including all digital trade. Her expertise is centered on the U.S.-Sino bilateral relationship and the political and economic trade impacts resulting from U.S.-China trade, and she works both to mitigate and promote diverse policy outcomes on market access. Marks creates and executes on strategic communications, outreach programs, and advocacy campaigns advancing critical public policy, legislative, and regulatory issues in front of Congress, U.S. agencies, and foreign governments. She has worked, on behalf of IBM, on all major global free trade agreements over the last decade.
Previous roles:
Foreign correspondent, senior news editor, and bureau chief reporting from several European capitals for the Associated Press, Dow Jones, the Wall Street Journal, and CNBC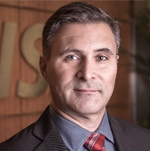 Mike Nunes
Employer: Visa
Title: Senior Director, Innovation and Technology Policy
Location: San Francisco
Education: MA, International Trade Policy and Diplomacy (Middlebury Institute); BA, English Literature (University of North Texas)
Mike Nunes leads development of collateral on a range of public policy topics impacting Visa Inc. and the broader electronic payments industry, with a specific focus on the intersection of public policy and Visa's technology and innovation strategy.
Previous roles:
Hewlett Packard Enterprise Corporate Affairs, led strategy and operations
Boeing Commercial Airplanes, led Asia business development and aviation policy analysis
Telecommunications Industry Association, Director of International and Government Affairs
U.S. International Trade Commission, Trade and Economic Analyst
Washington Council on International Trade (WCIT), Chairman of the Board
Foundation for Russian American Economic Cooperation (FRAEC), Chairman of the Board
U.S. Information Technology Office (USITO), served on executive committee and board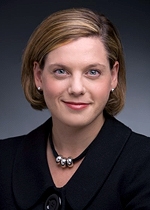 Jennifer Sanford
Employer: Cisco
Title: Director of International Trade and Energy Policy, Government Affairs Department
Location: Washington, D.C.
Education: BA/MA, International Policy Studies (Middlebury Institute)
Jennifer Sanford is responsible for advancing Cisco's international trade policy agenda. She serves as chair of the Industry Trade Advisory Committee (ITAC-8) and chair of the Telecommunications Industry Association (TIA) International Committee. She also manages Cisco's U.S. climate and energy policy vision, strategy, and execution in areas such as grid modernization, climate change, energy efficiency, e-waste, and eco-design.
Previous roles:
American Electronics Association (AeA, now CompTIA), Director of International Trade Policy
WorldTariff (now owned by FedEx )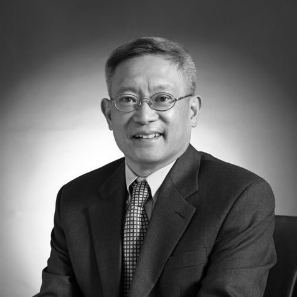 Dr. Jianye Wang
Employer: Guangzhou Institute of International Finance
Title: Professor and Dean
Location: Guangzhou, China
Education: PhD, Economics (Columbia University, Fulbright Scholar), BA (Peking University)
Jianye Wang is also a rotating secretary general at the International Working Group on Export Credits, a professor and director of the Volatility Institute at NYU Shanghai, and an adjunct professor at Peking University.
Previous roles:
Managing Director of the Silk Road Fund
Economic Counselor and Chief Economist of the Export-Import Bank of China
Led policy surveillance and lending missions to member countries at the International Monetary Fund