Immersive Learning Spotlight: Gloria Zhang and Team France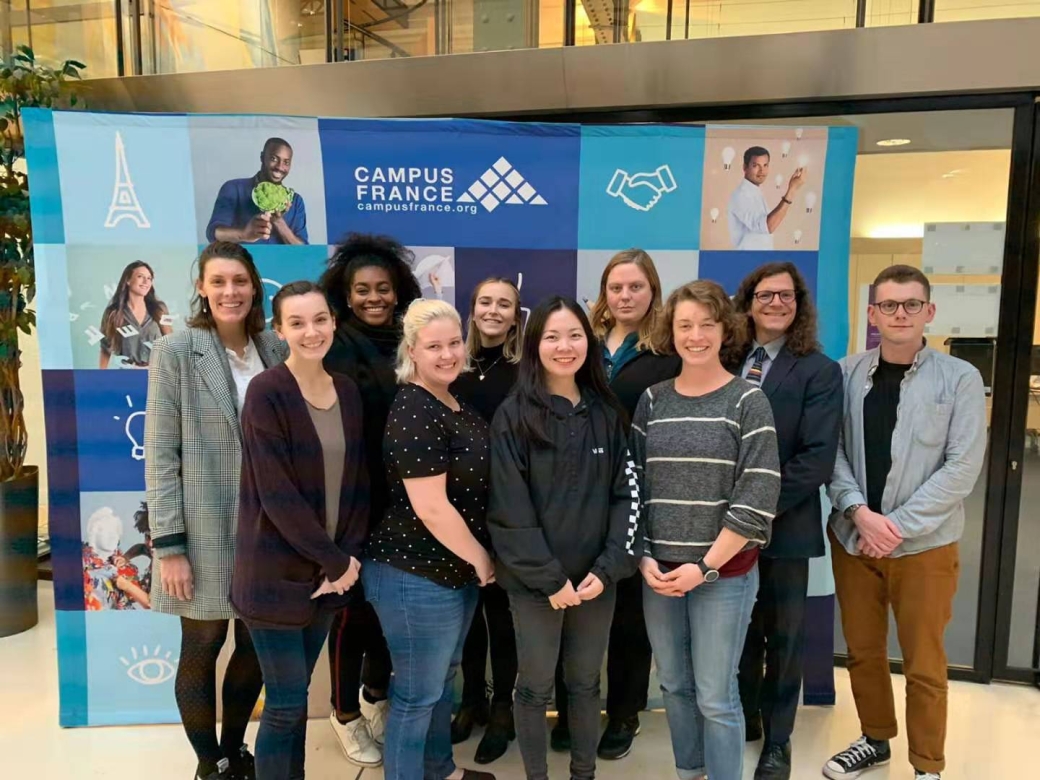 Gloria Zhang is a second-semester student in the MA in Translation and Localization Management (TLM) program at MIIS, with a focus on localization. This past January, she participated in Team France, one of the immersive professional learning programs offered in J-term. 
Team France 2020, led by Professor David Wick in the International Education Management (IEM) program, took participants to Paris, where students made site visits to Middlebury Le Centre Madeleine, Campus France, CEA Paris, Sciences Po Bordeaux and other international education organizations.  Students also participated in mini-cultural excursions such as learning about the history of croissants and baguettes at a French bakery. 
As an international student from China, Gloria has always been interested in studying abroad.  Before coming to MIIS, she participated in a one-year exchange program in Indonesia, where she learned Indonesian.  She also volunteered in South Korea and did an internship in India. Along with her interest in localization project management and technology, she has a passion for learning about other cultures and international education. 
Among the nine participants of Team France 2020, Gloria was the only student from outside the MA IEM program. She was also the only student not from the US. The program showed her how American onsite programs work.  She was impressed that the American education abroad system provides comprehensive support to its students who are studying abroad. She enjoyed meeting students from another degree program and all the French dinners with her fellow Team France friends.  
"Eating together is one of the best ways to learn the culture."
However, because the program is targeted towards American students, Gloria wished there was more diversity.  Nevertheless, Team France was a valuable experience to her and she really recommends the immersive professional program to everyone who is interested in the French culture.  
"Team France influenced me more than I influenced it."
In addition to Team France, there are a lot of opportunities for students to expand their education and experience at MIIS and outside of MIIS.  Gloria recommends doing research, discovering and expanding interests, and taking advantage of opportunities offered at the Middlebury Institute.
One of Gloria's professional goals is to develop a resource to help Chinese students select universities and international programs customized to their academic and professional goals.