TESOL Student Spotlight: David Gumbiner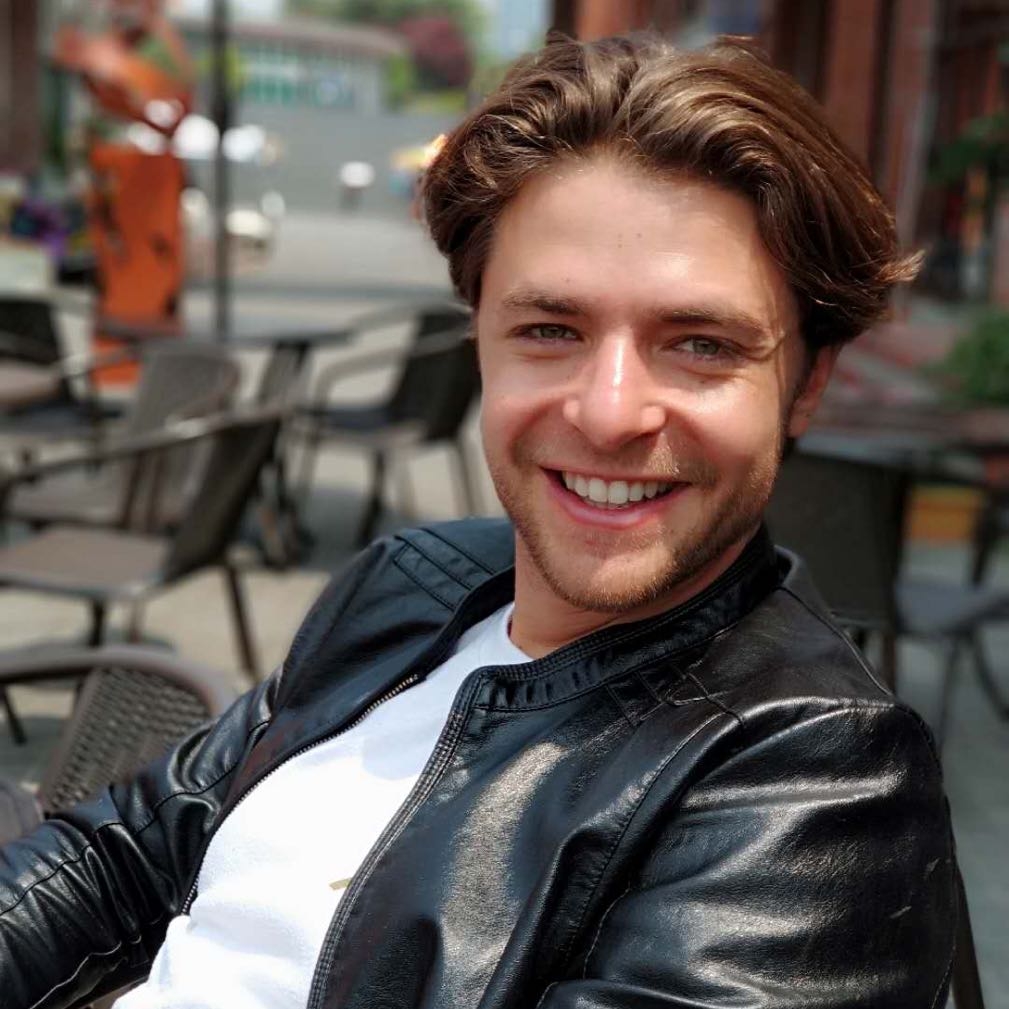 The Teaching English to Speakers of Other Languages (TESOL) program at the Middlebury Institute for International Studies (MIIS) includes a Practicum portion, which combines reflective practice and professional development in preparing students for a career in language education. We caught up with David Gumbiner MATESOL '21 who is currently completing his practicum with two organizations: the International School of Monterey (ISM) and ChatEng.
Tell us about yourself and where you are doing your practicum?
I am doing my practicum in two locations. I am getting paid to work remotely in Korea teaching English to elementary students on the weekends with a company named ChatEng. I am also working with middle school students here in Monterey at the International School of Monterey on the weekdays.
How did you land this practicum position?
The ChatEng position I landed through an interview at the MIIS Community Job Fair, and the ISM position I got through a connection with MIIS TESOL alumna, Amy Sullivan.
What does your position entail?
For the job in Korea, I use a presentation software called Nearpod to give one-hour lessons through Zoom where the students can go on virtual field trips. I serve as their tour guide and language mentor. For ISM, I am mostly an A-synchronous content creator and develop activities for the students to do online.
​What is one specific project you are a part of that you have spent the most time on, and what are your roles in that project?
Designing the virtual field trips for the Korean students, I get to oversee on-location lesson planning around Monterey to take students on field trips that exemplify daily life in the US. This can be things such as going to the grocery store, eating at a local restaurant, or visiting the farmer's market.
What did you learn at MIIS and TESOL/TFL that has been beneficial for your duties in your position?
The lessons I've learned on communicative pedagogy and managing the online classroom have been the most helpful. Our profession has changed quite a bit due to COVID-19 and the move to online remote learning has been very challenging. The TESOL/TFL program has been extremely helpful in providing us with the online tools and training needed to succeed in this realm.
What has been an unexpected challenge you have faced in your practicum?
Getting contact hours with students has been the most challenging. With the move to online learning, language learning is done mostly a-synchronously. Teachers have very little time to meet with students face-to-face and that has been very challenging to gain access to students online.
What are your plans after you're done with your practicum?
I plan to return to China, where I was working for the past 8 years before coming home to study at MIIS. I plan to teach English at the K-12 level in an International School abroad and am currently working with Middlebury in Vermont to obtain a teaching credential in ELL from the Vermont Board of Education. 
Do you have any advice for current and future TESOL/TFL students?
Dream big and start early. Start looking for a practicum placement on your first day of school at MIIS. You never know what kind of connections you might make along the way. Use our network. MIIS and the TESOL/TFL program have alumni all over the world that are happy to help on your journey. Reach out to everyone and stay curious. You never know where TESOL/TFL might take you on this adventure that is teaching language.