A Conversation with Amy Sands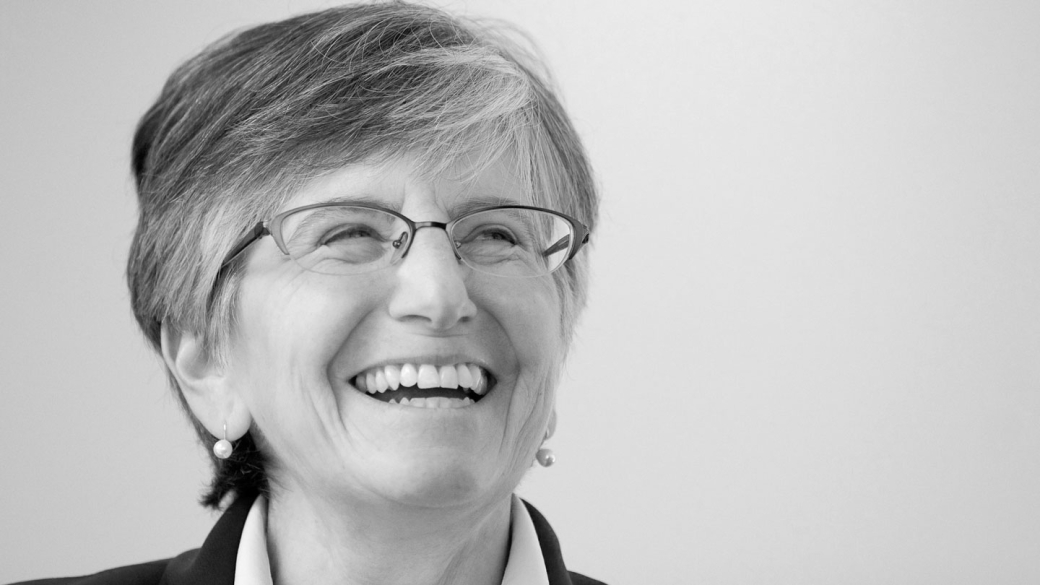 Amy Sands retired at the end of 2016 after a 20-year career at the Institute that saw her serve as deputy director of the James Martin Center for Nonproliferation Studies (CNS), dean of the Graduate School of International Policy Studies, provost of the Institute, and executive director for research centers and initiatives.
Q. You arrived at the Institute in 1996 from a senior position at the Arms Control and Disarmament Agency (ACDA). What attracted you to the field of nonproliferation?
A. I was always interested in international security and foreign policy, specifically the causes of conflict and approaches to resolving the problems underlying it. I had gotten into the field of nonproliferation because of the job I took at the Lawrence Livermore National Laboratory, which led to the opportunity in Washington at ACDA. The work was challenging and interesting and nonproliferation was clearly an incredibly important topic within the broader field of international security.
Q. How did you first connect with CNS and Bill Potter?
A. I had known Bill since I went to Livermore in 1983. When I decided to come back to California, I contacted him about a position he was advertising. After I applied, he called me and said, "I've realized I really need an associate director, and I wonder if you'd be interested." I realized it was a perfect fit.
Q. How did your experiences in Washington influence your approach to graduate students and teaching?
A. When I came to Monterey, I had a good sense of the kinds of skills and information students might need given the responsibilities they might have someday in Washington. It also helped that I could bring in some fairly senior people from Washington for that practitioner perspective.  
Q. You were dean of the Graduate School of International Policy Studies when the Institute first began looking around for another institution to partner with. What was that like?
A. Initially there were discussions with the University of California and others. Eventually, the connection with Middlebury was made, and it seemed like a good fit. There was a similar culture and focus on international education and the role of languages and the importance of taking on the global challenges. Both schools were focused on preparing students to be effective as global citizens.
Q. Do you have a favorite memory from your time as provost?
A. For me the highlight of the year is always Commencement — seeing these students, who are so dedicated to moving forward in their fields and making a difference, get to the point where they're ready to go out and do that.   
Q. You've interacted with an entire generation of faculty and staff at the Institute. What is special about them?
A. What has struck me the most is that the faculty and staff that I've known here are so dedicated to this Institute, and work so hard to make it the best it can possibly be for the students who come through the doors. There's a remarkable commitment to helping students find their way and giving them the language, skills, knowledge and experiences they need to graduate and become colleagues. I would also say that there's a feeling of a common cause here. Even as the faculty are doing their own research or consulting, they stay focused on making the learning that happens here high-quality, relevant and meaningful. I've worked with a lot of academics over the course of my career and you just don't find that kind of commitment and loyalty very often.
Q. What advice do you have for younger faculty and staff?
A. I would encourage them to think about how to balance their efforts so that they have time to really think about how they teach and their pedagogy. They should be comfortable with it, but it should never be static; it should always continue to grow.
Secondly, I would encourage them to always think about how they can mentor students. Reach out and make sure they know your door is open. The important thing is to find ways to connect, because the students who come here are phenomenal.
Finally, try to keep things in perspective and keep a balance in your life. Just keep trying to do the best you can in the context you're in and hope that moves the pendulum in the right direction.