Institute Honors MIIS Founder Gaspard Weiss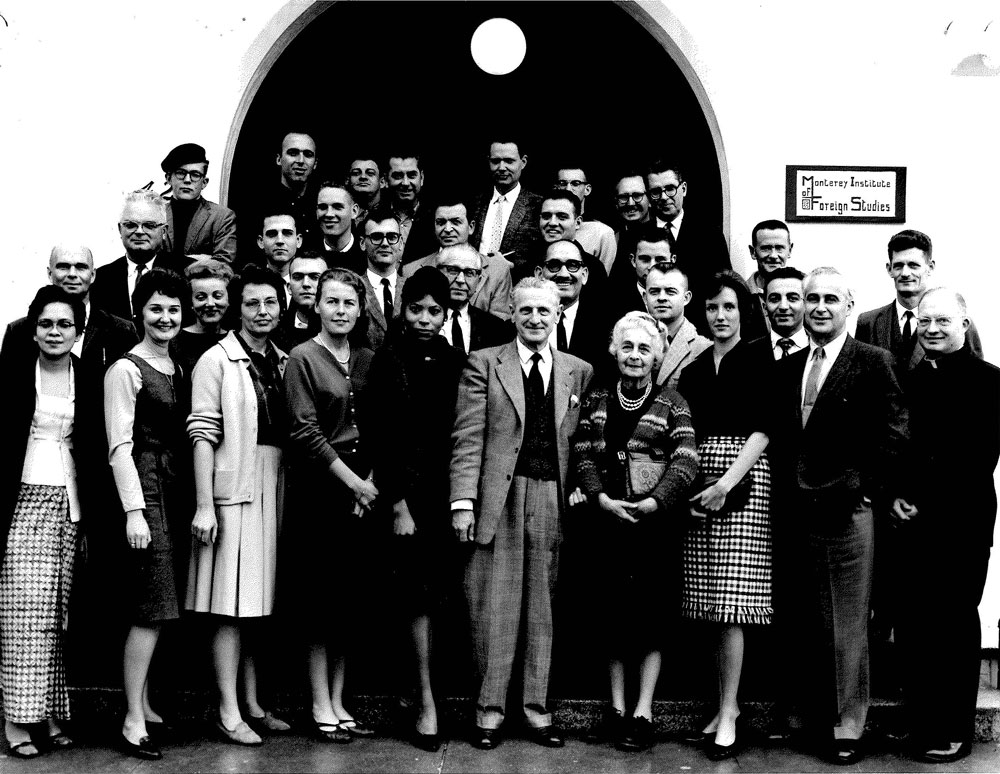 As we look forward with excitement for the future, the Institute took a moment recently to remember and honor its past.
Gaspard Weiss, in collaboration with his wife Louise Weiss and cofounders Frank Elton and Sybil Fearnley, the Insti­tute quickly attracted the attention of early supporters like Remsen Bird, the Count­ess of Kinnoull, Dwight Morrow Jr., and Noel Sullivan. Weiss and his colleagues envisioned a graduate school that would promote international understanding through the study of language and culture. And while the Institute's name and curric­ulum have evolved over time, its emphasis on language as a critical component of an international professional graduate educa­tion has never wavered.
Gaspard Weiss also served as the Insti­tute's president from 1955 through 1968, the longest time in office of any leader in the school's history. And while his name has always been well known to Institute historians, no memorial to his vision and early leadership existed on campus.
On November 19th, Institute admin­istration and faculty leaders welcomed Gaspard's son Daniel Weiss and seven other members of the Weiss family to a reception in the Samson Student Center Reading Room where President Sunder Ramaswamy unveiled a plaque honoring Gaspard Weiss, which will be installed in the lobby of the Segal Building.
The Segal Building was the first build­ing acquired by the Institute in 1961, and has housed the office of every leader of the Institute in its history. The image of Gas­pard Weiss on the plaque is modeled on a photo found in the Institute's archives from the early 1960s. As President Ramaswamy commented at the reception: "It's a very fitting remembrance of the man whose vi­sion and hard work launched us all down this path almost 60 years ago."