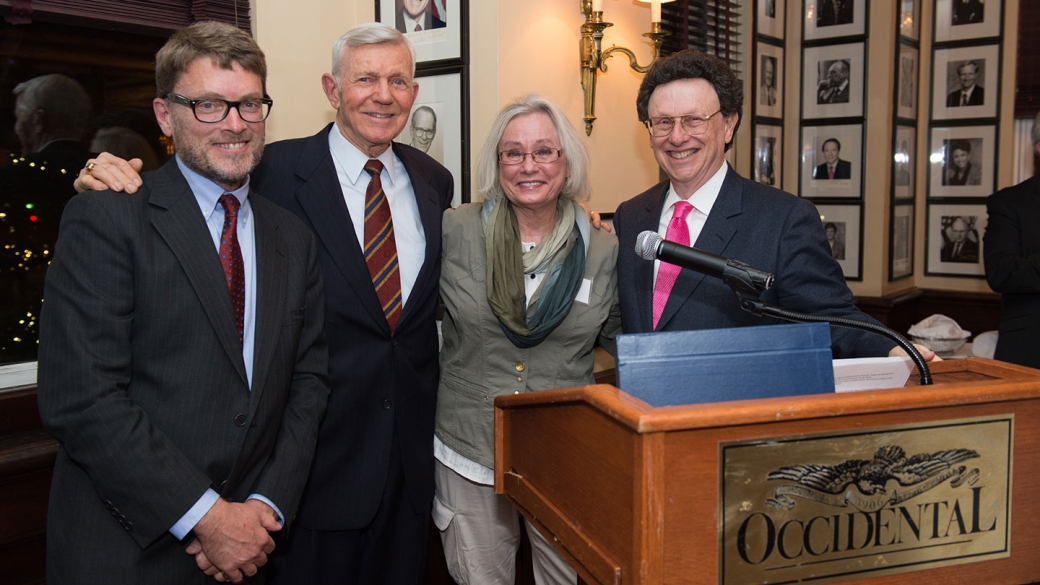 Twenty-five years ago, in the waning days of the Cold War, Professor William C. Potter of the Monterey Institute of In­ternational Studies recognized the mo­ment of historic change as both an oppor­tunity and a threat. The easing of tensions between superpowers offered the oppor­tunity to shrink nuclear arsenals but also heightened the risk of nuclear materials falling into the wrong hands.
Potter's response was to propose the establishment of a new center for non-proliferation studies at the Institute. "My two graduate assistants and I were the en­tire staff at the beginning," he recalled.
Today the James Martin Center for Nonproliferation Studies (CNS) is the larg­est nongovernmental organization in the world devoted to combating the spread of weapons of mass destruction, with more than 35 staff located in Monterey, Washington, D.C., and Vienna, Austria. By working with governments and international organizations around the world to disseminate analyses on critical emerging issues and train the next gener­ation of nonproliferation specialists, CNS has made unique contributions to promot­ing a more secure world.
The center has adapted over time, adding expertise in chemical and biolog­ical weapons and popularizing the use of innovative tools and technologies such as imagery analysis and 3d modeling for verification purposes. CNS also continues to be the hub for an ever-expanding net­work of nonproliferation professionals, with former staff occupying influential positions at the International Atomic En­ergy Agency and a variety of nongovern­mental organizations, as well as within the policy-making agencies of nations throughout the world. CNS now manag­es the Vienna Center for Disarmament and Non-Proliferation on behalf of the government of Austria.
"We've accomplished so much over the last 25 years, and yet in some ways it feels like we're just getting started," said Pot­ter. "Every day the headlines remind us of the dangers created by the proliferation of weapons of mass destruction. And every day CNS is working to educate people about those dangers."
At the Carnegie Endowment's 2015 In­ternational Nonproliferation Conference in Washington D.C., CNS experts dominated the agenda, serving on a variety of discus­sion panels. In Middlebury's D.C. office, CNS staff teamed up with Middlebury Col­lege Professor Amy Yuen to offer a spe­cially designed intensive nonproliferation course for over a dozen students. And the center recently hosted an anniversary cele­bration that drew friends, supporters, and alumni from all over the world.
A quarter century after its found­ing, CNS has firmly established itself as a leading voice in the global conversation about the threat of nuclear, chemical, and biological weapons and an indispensable source of research, analysis, and educa­tion on one of the most pressing issues of our time.