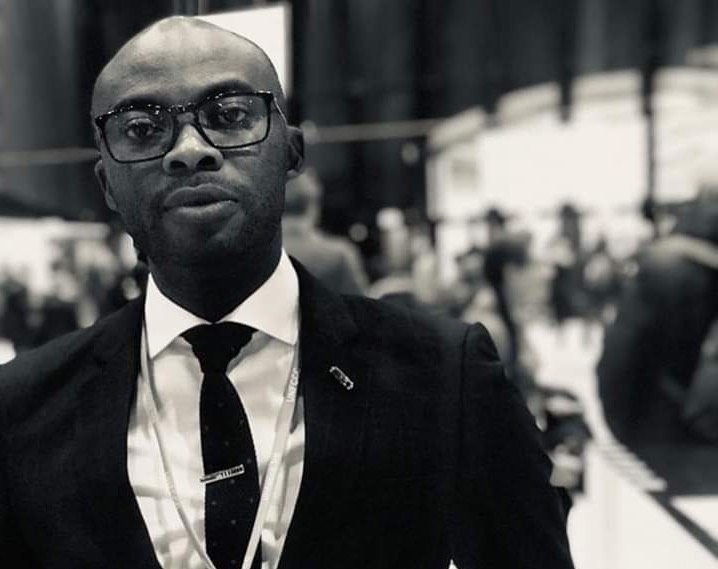 "The work I am doing today is more tangible and rewarding than I had imagined when I came to MIIS" shares Middlebury Institute alumnus Kouassigan Tovivo MAIEP '14.
He has built a career working on UN climate international negotiations and capacity building for sustainable development and climate change in some of the world's least developed countries. Eventually, he hopes to bring all his experience back home to Togo and run for public office.
Tovivo came to the Institute as a Fulbright student in 2012, after working for the World Bank in his native Togo fighting the spread of HIV/Aids. He had dreams of building his skills and expertise to help move his country forward in a positive way, but says he had not particularly been thinking of climate change or international negotiations until he started his studies in the International Environmental Policy degree program. He encourages current students to explore the climate negotiations field. "I have been a part of all stages of planning and implementation of projects, from international negotiations on climate finance, to on-the-ground work with stakeholders."
After graduating in 2014, Tovivo worked as a consultant with UN Environment where among other things he worked on policy research and analysis on West African countries' transition to the green economy in the energy sector, and the impacts of land and water grabbing in least developed countries (LDCs). He has also consulted for other organizations on issues related to international climate negotiations and adaptations, and for the last two years he has been working for Climate Analytics, an international organization based in Berlin, Germany.
"I have not really put down roots in Berlin," he shares, and adds that is because he is constantly on the road, traveling to meetings and working sessions around the world, and following through with projects being implemented, mainly in Africa. "It is very meaningful work, as the projects I get to work on are beneficial to communities." One of projects he is currently working on is in Burkina Faso. "I interact with governments, and agencies, pushing for funding and policy measures that help farmers.
Tovivo is building his expertise and network internationally, but his plan is to return home to Togo where he hopes to enter politics to make a difference. "Right now, most of the work I am doing is helping other countries, but at some point, I want to help my own country."
Middlebury Institute student Sam Blakesley traveled to Washington, D.C. recently as a member of the Surfrider Foundation California delegation, advocating to members of Congress against offshore-drilling and for more funding for ocean conservation.
Perhaps the greatest life lesson recent graduate Elea Becker Lowe MAIEP '18 can share is one she herself has heeded: when presented with an opportunity, go for it.
Six Middlebury Institute graduate students partnered this summer with undergraduate students from Middlebury College in the Middlebury Social Impact Corps, working with organizations in Peru, Monterey, and The Bahamas.