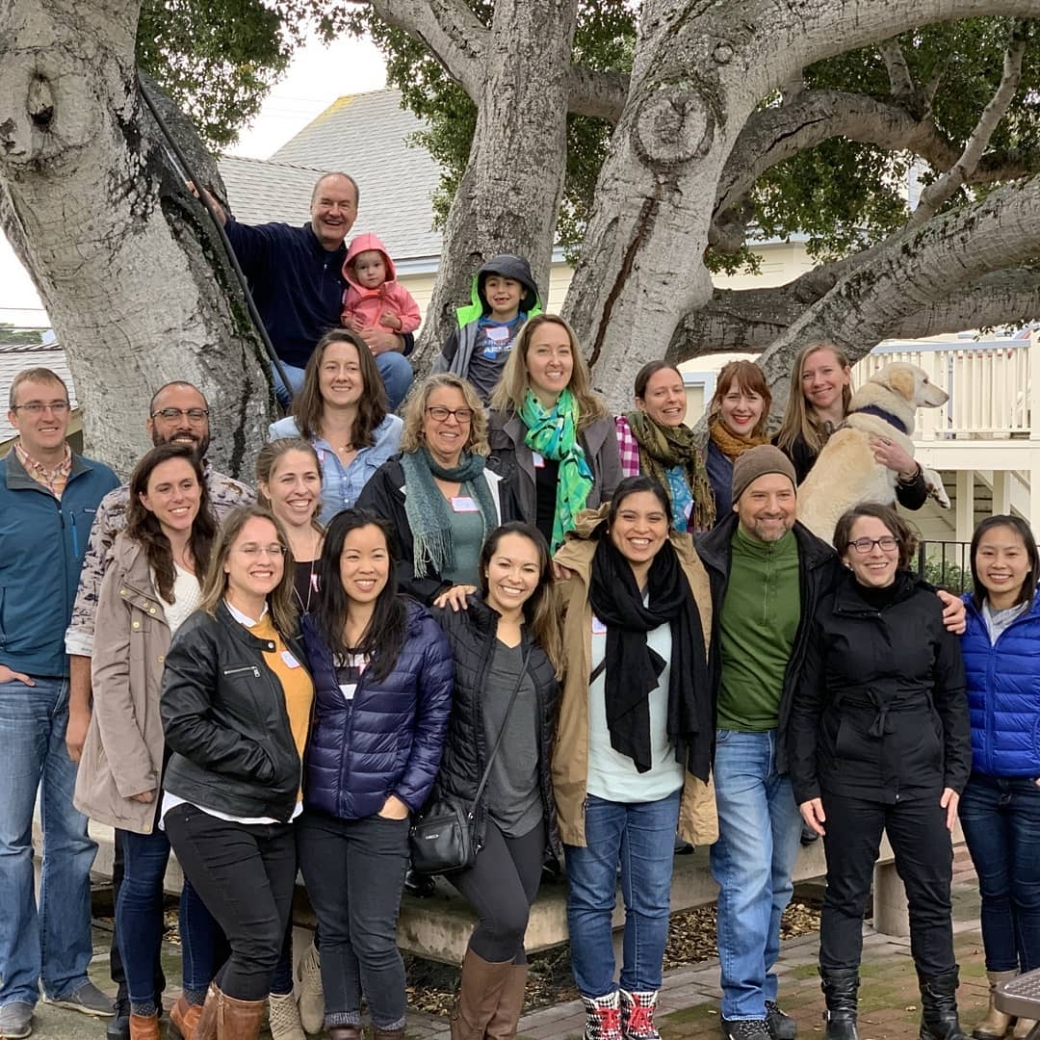 A group of twenty Middlebury Institute alumni who graduated from the International Environmental Policy (IEP) degree program around five years ago gathered in Monterey last weekend to share personal and professional updates. They also found time to enjoy what the area has to offer, hikes, aquarium visits, wine tasting and good food.
 
In early August of last year, Anja Mondragon MAIEP '13 contacted her friends Cynthia Yeh MAIEP '13 and Jessy Bradish MAIEP/MBA '13 with a proposal to get a group of their fellow IEP alumni together for an informal reunion. "She knew I couldn't resist the nostalgia of working alongside her and Jessy again" shares Yeh, who says that she left the event "feeling inspired by that my IEP colleagues are in the world implementing changes from grassroots to international waters." Bradish adds that it was great to see everyone and their "plus ones, - spouses, partners, kids and dogs," and "to be re-inspired by the way fellow grads are living their lives with passion and purpose."
The program began with a breakfast meeting in the Holland Student Center with IEP Program Chair Jason Scorse, Professor Jeffrey Langholz and Career Advisor Edy Rhodes. The "food-sensitive" breakfast was catered by a favored hangout from their school days, Café Lumiere. Bradish says it was exciting to hear updates from the program and plans for the future and "very cool to learn that so many IEP graduates are able to follow their calling and find meaningful work in the field." The rain did not stop many of the attendees from a fun dog-friendly hike in Garland Park in Carmel Valley, while others enjoyed spending time in the Monterey Bay Aquarium. The group then met for wine tasting on Cannery Row and then a dinner in Asilomar where many of them were staying. "It was a wonderful day!," says Bradish. The group donated the $200 that were left in their event fund to the student Wetlands Club.
Adjunct Professor Kristina Gjerde won the Visionary Award in the 2018 Ocean Awards presented by luxury boating publication Boat International.
Nine Middlebury Institute international environmental policy students attended the Goldman Environmental Prize Ceremony in San Francisco on April 23rd.
Middlebury Institute student Sam Blakesley traveled to Washington, D.C. recently as a member of the Surfrider Foundation California delegation, advocating to members of Congress against offshore-drilling and for more funding for ocean conservation.