2020 Alumni Achievement Awards: Celebrating Outstanding Citizenship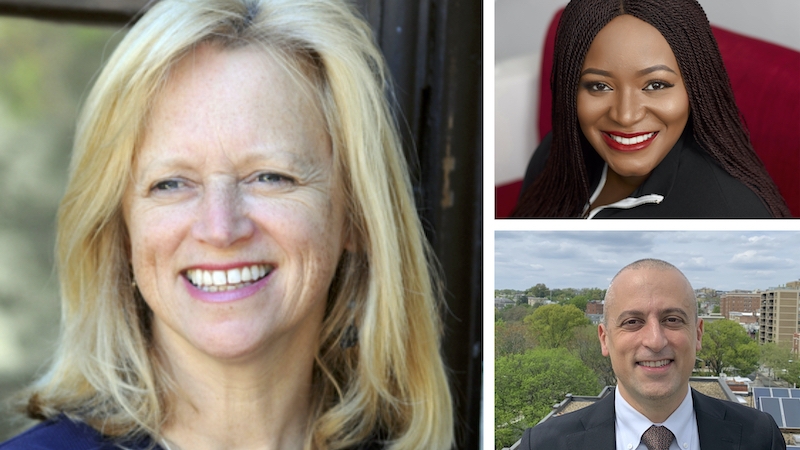 The ninth annual Middlebury Institute's Alumni Achievement Awards will be presented as part of the virtual Spring Commencement ceremony on Saturday, May 16.
This year the Institute will recognize three outstanding alumni who through their passionate commitment to their chosen field have made a considerable impact on the world. These are the 2020 MIIS Alumni Achievement Awardees: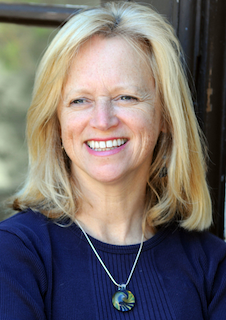 Distinguished Alumni Achievement Award
Paulette Lynch MAIPS '85
Paulette Lynch came to the Institute from her native Boston in 1983 on a scholarship for students who had studied abroad with the Experiment in International Living. After graduation and a year in Turkey as a Fulbright Scholar, Paulette settled right back in Monterey with her husband, Ken Peterson. 
As founding director of First Night Monterey, Paulette served thousands of youth and families through the annual arts celebration and community arts programs from 1992 to 2002. Paulette led the Arts Council for Monterey County as executive director from 2004 to 2019. She was recognized by the Monterey County Board of Supervisors in 2013 as an Outstanding Woman of Monterey County for expanding arts opportunities in schools and communities throughout the region. And when she retired in 2019, she received accolades from dozens of community leaders such as Congressman Jimmy Panetta, who entered in the Congressional Record her contributions to "creating a greater equity in funding for the arts throughout the county, developing award-winning programs and providing unifying leadership in the creative sector …" Today, Paulette provides strategic support to nonprofit leaders through her consulting firm, Your Development Solutions.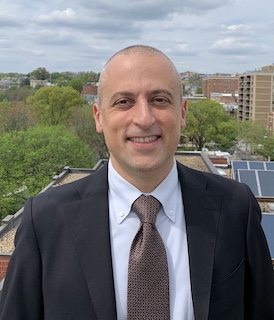 Young Alumni Achievement Award – GSTILE
Lefteris Kafatos MACI '10
Lefteris Kafatos is a Greek American who went to Japan after graduating from the University of Hawaii at Manoa. He participated in the Japan Exchange Teaching (JET) Program and spent nine years living and working in Japan, primarily as a translator. While working as a reporter, he had the opportunity to interpret for a pair of kamikaze pilots who had survived the war, and this experience led to his pursuit of studies at the Institute. He graduated with a degree in conference interpreting in 2010, which was also when he started interpreting on a freelance basis for the Office of Language Services (LS/I) at the U.S. State Department. After several years of interpreting in the private market—primarily in the automotive industry—he joined LS/I as a full-time staff interpreter in 2016. He has served on many diplomatic assignments and believes language is one of the most powerful and human ways of bridging cultural divides. Lefteris also enjoys learning languages, visiting Greece, and working on his yoga.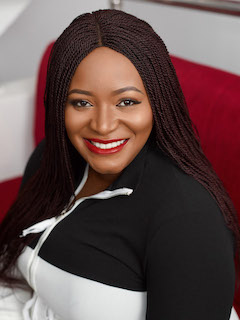 Young Alumni Achievement Award – GSIPM
Temie Giwa-Tubosun MPA '10
Temie Giwa-Tubosun has over 10 years of health management experience with the Department for International Development (DFID), World Health Organization, United Nations Development Programme, and Lagos State Government. She is the founder and CEO of LifeBank; Africa's healthcare supply chain engine. The company helps hospitals discover essential medical suppliers and delivers those supplies in the right condition and on time. In 2014, the BBC named her to its 100 Women list. In 2019, she was named Africa's Business Hero, beating out 10,000 other applicants for the inaugural Netpreneur Prize for an award of $250,000. She was also recognized as an African Innovator by Quartz and the World Economic Forum. LifeBank was one of the winners of the MIT Solve Global Challenge, and the company is featured in an upcoming Google documentary. During the COVID-19 pandemic, LifeBank has been partnering with other health organizations in Nigeria to set up mobile testing sites and increase testing capacity in the country.