Alumna Sumaya Agha Documents the Syrian Refugee Crisis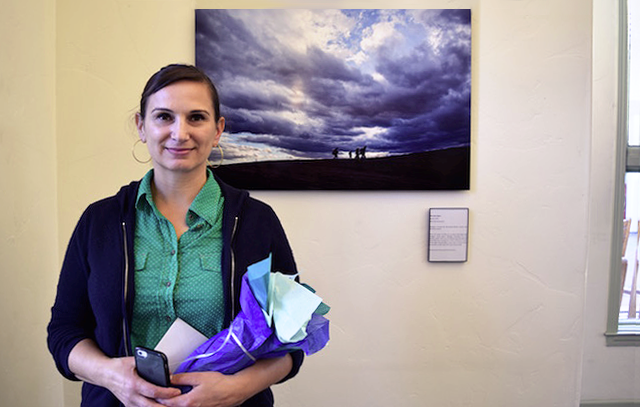 "Watching from afar as civil war ripped apart Syria, I felt compelled to help," says Middlebury Institute alumna Sumaya Agha MPA '12 about her move to Amman, Jordan after graduation to work for humanitarian organizations helping refugees fleeing over the border from Syria. The conflict hit her especially hard as she is of Syrian descent and has dozens of close relatives still living in Damascus. Her photos, taken from January 2013 to July 2016 and depicting the daily lives of refugees, are part of a new exhibit in the Samson Reading Room that will stay open for one year.
Agha came to the Institute with a background in media and during her studies in the Master of Public Administration degree program sought ways to combine her prior experience with what she was learning about development management and humanitarian assistance. As part of her degree, she participated in the DPMI Plus program and interned with New Narratives, a journalism fellowship for Liberian journalists in the capital city of Monrovia.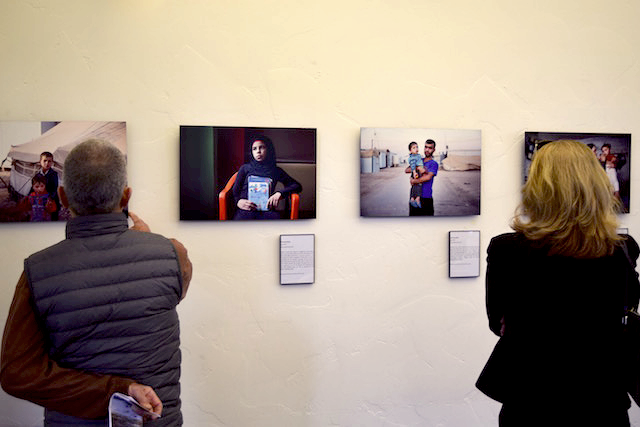 At the well-attended gallery opening, Agha shared her experience working with Mercy Corps and her intimate photos of the refugees she encountered during her time in Jordan and Europe. She talked about the children she had followed for several years as they grew up in camps, and the challenges of daily life they and their families face. "I heard myriad stories of heartbreaking loss and brutality, deep hopelessness, and enduring spirit. In almost all cases refugees legally can't work in Jordan, so most completely depend on humanitarian organizations for food. When I was there, only a third of the refugee children were receiving education. That has since improved, but still a third of refugee children don't attend school."
More of Agha's work can be seen on the website of Mercy Corps, where she was part of the communications team documenting the lives of refugees. Her work has also appeared in Huffington Post, BBC Focus on Africa, Forbes Africa, NPR.org, and the New York Times. The photo exhibit is the first in what the Institute's new Committee on Art in Public Places hopes will become a series on "Global Perspectives."