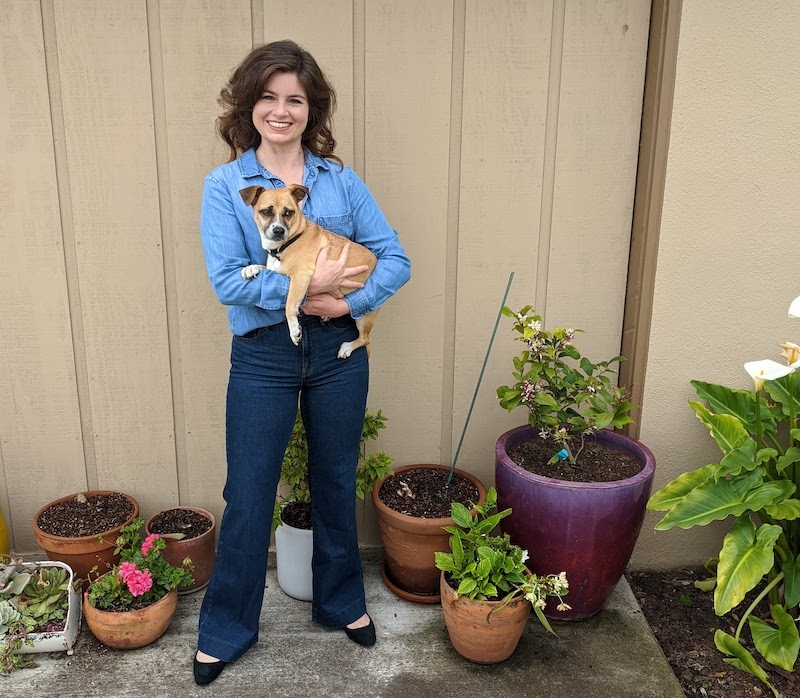 Middlebury Institute alumna Lauren DaSilva MPA '14, the new Executive Director of the Monterey County Rape Crisis Center, has spent her career supporting survivors of sexual violence.
 
DaSilva actually started working at the Center before she graduated with her degree in Public Administration, as an unpaid intern. Around the time she finished her studies, the position of Deputy Director opened up. She applied and was hired, calling it, "her dream job at the time," and has been with the organization ever since.
The Monterey County Rape Crisis Center was founded in 1973 and is a local nonprofit agency whose mission is to provide ongoing advocacy, support and healing for all victims and survivors of sexual assault, human trafficking and child abuse; and to prevent sexual violence the community through education
Before moving to Monterey to pursue her graduate degree, DaSilva had worked in the nonprofit world and was a certified Sexual Assault Counselor. The focus on social change and practical professional training drew her to the Middlebury Institute. She says she was inspired by great feminist leaders she found at the Institute; including faculty members Pushpa Iyer, Mahabat Baimyrzaeva, and Nükhet Kardam.
In her role as Deputy Director DaSilva says she dabbled in everything from grant writing, grant reporting, people managing, direct client work, volunteer training and managing the office. She adds that she feels continually inspired working for an organization whose mission is so closely aligned with her own. "Supporting people doing their amazing work, that is really my role."
The pandemic has brought several challenges to the work of the Monterey Rape Crisis Center. In-person responses have transitioned to phone or video with secure Zoom calls and telehealth platforms. DaSilva says she is proud of the way the organization pivoted their services and points to the fact that they are still serving the same number of survivors as they did before. "I am most proud of articulating a set of values, for myself and for our collective work and landing on how to make those values felt by our clients and the community."
DaSilva has stayed connected with the Institute through her work and every April she partners with Associate Dean of Student Affairs Ashley Arrocha for an on-campus event connected to "Sexual Assault Awareness Month." "In the past couple of years we have done a clothesline project, an opportunity for students at MIIS to share their own experiences with sexual violence, and film screenings."
MCRCC organizes the annual "Together with Love" 5K and 10K run in February each year. This is one of the biggest fundraisers for the organization and this year it is being held virtually. In the future DaSilva is hoping to move the organization to a bigger office space in Salinas where clients, survivors and staff will feel warm and welcome. "The message that I want to continue to articulate into the future is that we are here for survivors, that we have been here for survivors and will continue to be here for survivors."
DaSilva wants to specifically thank faculty members Edgard Coly and Alfredo Ortiz for their many years of support and mentorship.
Middlebury Institute students explored various approaches to complex issues that have resulted in, been shaped by, or aggravated by COVID-19 in cross-disciplinary course focused on language, policy, and intercultural communication.
 
Temie Giwa-Tubosun MPA '10 is the founder and CEO of LifeBank and she is being recognized for her groundbreaking work using technology and innovation to address blood-shortages in Nigeria, and for LifeBank's respond to the pandemic.
The global pandemic has led to greater gender wage disparity, but Middlebury Institute alumna Zara Nanu MPA '06, founder and CEO of GapSquare, says with the right response the long-term impact could be positive.