CBE Summer Fellows Gain Professional Experience Around the World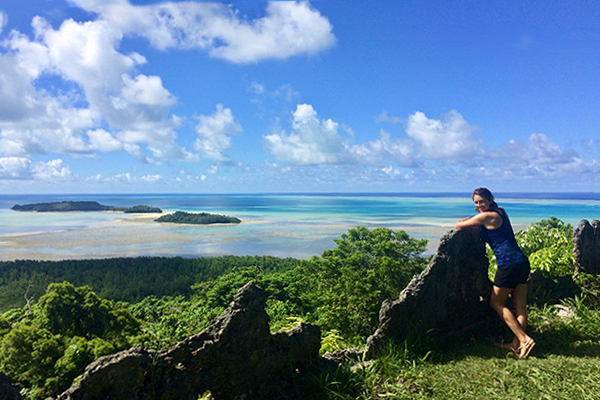 Students specializing in ocean and coastal resource management as part of their degree program in International Environmental Policy at the Middlebury Institute have the opportunity to apply for fully funded summer internships in their field through the Institute's Center for the Blue Economy (CBE). This year, 11 students are working in three states and four different countries and gaining professional experience in their chosen career.
Summer Fellows are asked to blog about their summer experience as part of their fellowship, offering tales from the field that illuminate and expand upon what they are learning. This year's fellows are tackling challenges in their field across a broad range of disciplines: deep sea conservation research, climate resilience, community-based resource management, sustainable financing, blue growth, fisheries management, coastal adaptation, community education, and gender equity.
Molly Shane MAIEP '18 is working with One Reef in Koror, Palau to provide support to the Helen Reef Resource Management Program. In her most recent blog post, she shares what she has learned about the pioneering work of the people of Palau, who have shown themselves to be "a mighty force in the world of ocean conservation and smart growth." Along with other One Reef staff, Shane had the honor of meeting government officials, state representatives, scientists and non-governmental leaders, and even the president.
Shane's classmate Shirin Wertime MAIEP '18 is spending her summer on the opposite side of the globe working with the Food and Agriculture Organization (FAO) in Rome. She is interning with the FAO's Blue Growth Initiative and says it is "very exciting to be working on a program that takes a holistic view of and approach to tackling the seemingly intractable issues surrounding over-exploitation of marine resources, poverty, and gender quality."
These experiences are made possible in part by funding from the Nancy Eccles and Homer M. Hayward Foundation.
To learn more about the CBE Summer Fellows, check out the student blog site.