CNS Director Offers a Remembrance of Senator Richard Lugar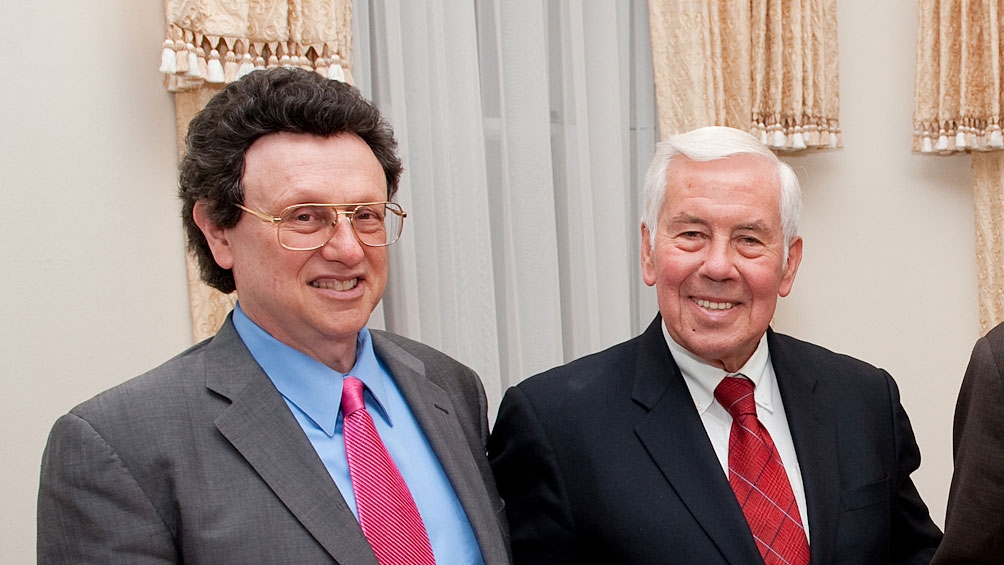 Dr. William Potter, director of the James Martin Center for Nonproliferation Studies (CNS) and the Sam Nunn and Richard Lugar Professor of Nonproliferation Studies in the Institute's Nonproliferation and Terrorism Studies program, issued the following statement in recognition of Senator Richard Lugar, who passed away yesterday:
 
---
It is with deep sadness that I observe the passing of one of my heroes, Senator Richard Lugar. He will always be remembered as a visionary legislator, co-author with Sam Nunn of the monumental Cooperative Threat Reduction Program, and an unsurpassed Senate leader in the ratification of many of the most consequential arms control treaties.
Senator Lugar was perhaps the last of his kind—a senator who put his country ahead of politics and principle above partisanship. He was a paragon of integrity, and was always as attentive and kind to young students as to the most senior officials.
Although the Nobel Peace Prize, which he richly deserved, eluded him, no one did more to reduce the threat of weapons of mass destruction. He will be sorely missed by his friends and by the international community about which he cared so much.
---
In addition to his many other activities in the field of nonproliferation, Sen. Lugar was a longtime member of CNS's International Advisory Council.