Environmental Issues Highlighted in Two Fall Speaker Series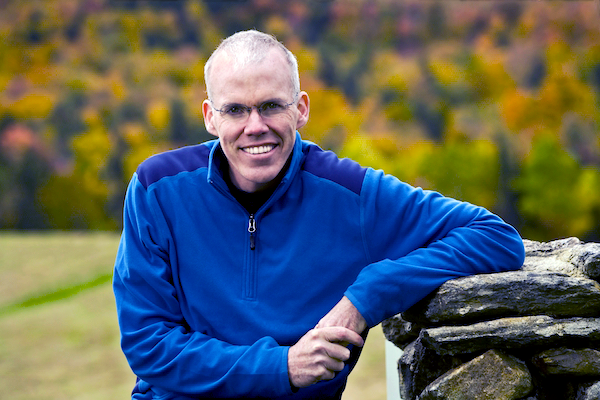 Environmental champions including Arctic policy expert Brendan Kelly, global warming authority Bill McKibben, environmental crime researcher Sally Yozell, and California Secretary for Natural Resources John Laird will deliver public lectures at the Middlebury Institute of International Studies at Monterey this fall as part of a pair of complementary speaker series associated with the Institute's International Environmental Policy program and Center for the Blue Economy.
The Hayward Sustainability Speaker Series for fall 2017 will include three notable speakers:
Dr. Brendan Kelly - "The Sky is Not Falling, but the Seas are Rising" (Sept. 14) This Thursday, Arctic climate researcher Dr. Brendan Kelly will discuss past and present drivers of the earth's changing climate, what is happening now, what to expect in the future, and what we can do to protect ourselves and future generations.
Dr. Laurie Marker – "Cheetahs and Humans: Sharing a Landscape" (Oct. 9) In the last 100 years, over 90% of the cheetah population has been lost. Dr. Laurie Marker founded the Cheetah Conservation Fund in 1990 in Namibia to demonstrate that predators, people, and livestock can peacefully co-exist, and in recent years the species' local population has stabilized.
Bill McKibben – "The Hottest Fight in the Hottest Year" (Nov. 2) The first author to bring the issue of climate change to the general public, McKibben also co-founded 350.org, the leading climate change advocacy organization in the world. He will provide an update on the challenges ahead given the current U.S. administration's disregard for climate science and environmental values.
Each of these lectures is free and open to the public, with additional information about event locations and registration requirements available on the Hayward Sustainability Speaker Series webpage. The Hayward Sustainability Speaker Series is supported by a generous grant from Nancy Eccles and Homer M. Hayward Family Foundation.
Sponsored by the Institute's Center for the Blue Economy, the Ocean and Coastal Resource Management Speaker Series brings creative, pragmatic, and practice-based professionals to campus to inform and support the students in the International Environmental Policy program. All lectures are free and open to the public, and upcoming speakers include:
Paul Holthus of the World Ocean Council (Sept. 19)
Dr. Isao Sakaguchi, a visiting scholar from Gakushuin University, Tokyo (Sept. 26)
John Laird, Secretary of Natural Resources for the State of California (Sept. 28)
Dr. Jake Kritzer of the Environmental Defense Fund's Oceans Program (Oct. 17)
Daniela Russo, founder and CEO of Think Beyond Plastics (Oct. 31)
Sally Yozell, director of the Stimson Center's Environmental Security program (Nov. 14)
Topics range from the connection between the environment and disease, to marine protected area management, to solving the plastics crisis in the oceans. For more information on these public lectures, please visit the Ocean and Coastal Resource Management Speaker Series webpage.