Four Students Advance to Finals of Startup Challenge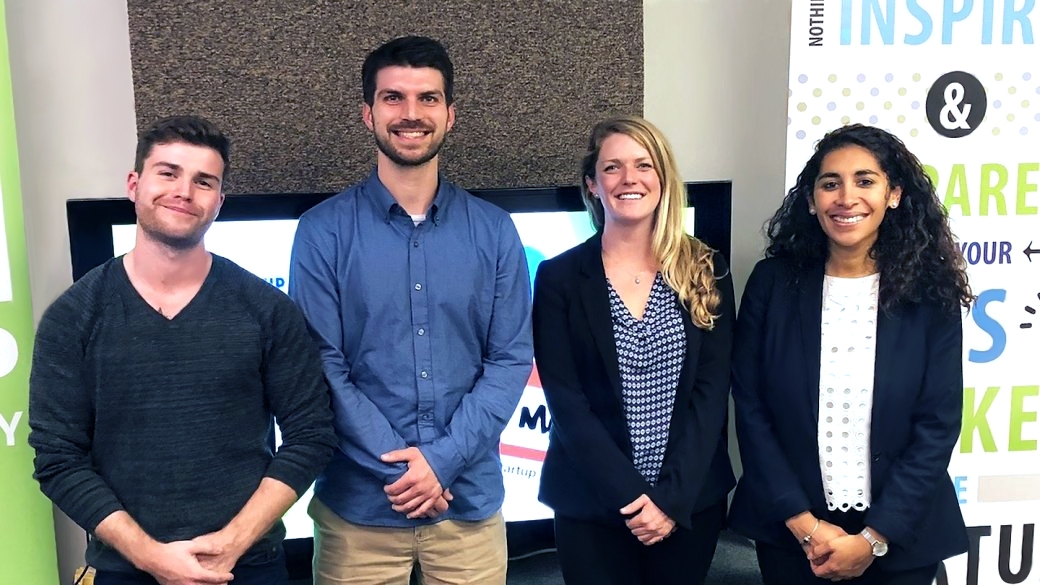 Three teams featuring Middlebury Institute students have advanced to the final stage in the Startup Challenge Monterey Bay, a nine-year-old accelerator competition that provides coaching and mentors to entrepreneurs in the region. Two teams, Worknight Creations LLC, co-founded by Karl "Kaz" Larsen MBA/IEP '18, and the BOHO Marketplace, co-founded by Khadija Hafiz MBA/MAIPD '18 and Jillian Flavin MBA/MAIEP '18, will be competing against two other finalist teams in the Student Division. Seachange co-founder Dennison Sleeper MAIEP '19 will compete against 11 other teams in the finals of the Venture Division.  
"Worknight Creations LLC is launching a new card game called Knights at the Wrong Table ("Knights" for short), which combines a Game of Thrones style theme with the widely popular game Kings Cup," explains Larsen. "Quick to learn, easy to follow rules accompanied by a join-anytime friendliness makes Knights a game that anyone can play.
The BOHO Marketplace, an insurance marketplace that allows value-minded individuals to purchase affordable insurance while also providing a policy to an individual in an emerging market, is starting at home but hoping to make a global impact. "BOHO is a social enterprise that provides value for customers and insurance partners, and truly begins to chip away at the causes of poverty by protecting the assets of vulnerable populations," says Flavin.  Hafiz adds, "BOHO aims to connect like-minded individuals who want to make a positive impact in the world."
SeaChange is a donation- and investment-centered app that allows users to donate to non-profits, NGOs, and private businesses that have a positive impact on marine conservation. "Our users will be able to have constant contact with the organizations sending updates on their mission, projects, success, and financial needs," explains Dennison. "We hope to expand to all different forms of NGOs and change the way donations are handled in all sectors."
The teams will be pitching and showcasing their businesses at the Final Event Venture Showcase on May 12 at the Steinbeck Center in Salinas, which is open to the public. They will be competing for cash prizes totaling over $46,000, and will also have the opportunity to meet lenders and angel investors who can help launch their local businesses into global ventures.