Frontier Market Scouts Program Honored by Ashoka U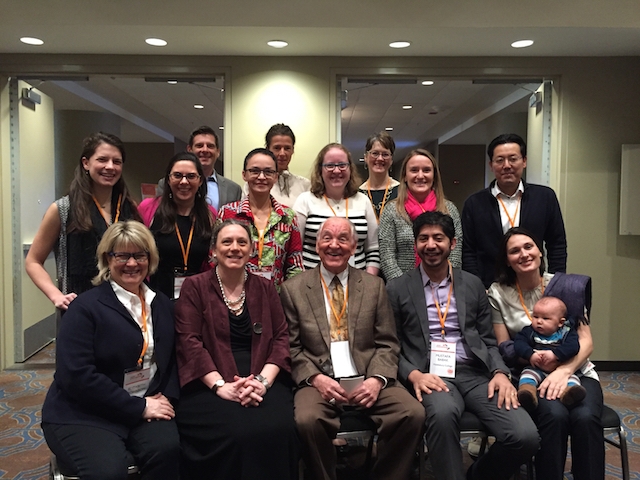 On February 26, the Middlebury Institute's award-winning social impact investing fellowship program Frontier Market Scouts® was once again recognized by Ashoka U as a leader in the field of social entrepreneurship education.
In 2013, the Frontier Market Scouts program won the Ashoka U-Cordes Innovation Award, given to innovative university programs focused on promoting social entrepreneurship. The award was one of six given by Ashoka U that year after a review of 130 nominations. The Innovation Award was created in 2011 to "recognize individuals working at or partnering with any college and university around the world to develop innovative, replicable, and high impact social entrepreneurship education models." To date, 35 awardees have been recognized.
Last fall, Ashoka U and the Cordes Foundation announced the launch of the Cordes Innovation Award Hall of Fame, which recognizes top Innovation Awardees that have significantly impacted the way colleges and universities embed social innovation into the core fabric of higher education. The five inaugural awardees were officially inducted on February 26 at the 2016 Ashoka U Exchange conference.
The Frontier Market Scouts (FMS) program includes an intensive two-week training leading to a professional certificate in impact investing and social enterprise management, featuring instructors who are leading practitioners in the impact investing field. Through the combination of lectures and actionable projects, participants walk away with a comprehensive understanding of who the key players in the impact investing sector are, how to design an innovative impact-focused business model, and what it takes to implement and scale a social impact venture.
After completing the training, FMS participants have the opportunity to become candidates for fellowship positions with social ventures, accelerator programs, or impact funds. Fellowships may entail either full- or part-time positions, and are aimed at scaling or improving existing processes, or addressing pressing business development or sales and marketing needs. Since 2011, the Frontier Market Scouts training and fellowship program has trained more than 300 professionals and served more than 100 different social enterprises in 20 different countries around the world.
The Frontier Market Scouts Program was the creation of three key visionaries: Sabiha Malik of Sanghata Global Network, Ross Baird of Village Capital, and Dr. Yuwei Shi of the Middlebury Institute. FMS is currently managed by Erina McWilliam-Lopez under the auspices of the Institute's Center of Social Impact Learning. In accepting the award, center director Jerry Hildebrand said "We're very grateful to Ashoka U and the Cordes Foundation for this honor, which recognizes the Frontier Market Scouts program for its continuing efforts to train and successfully launch aspiring social entrepreneurs."
The other four programs honored as inaugural members of the Cordes Innovation Award Hall of Fame were: